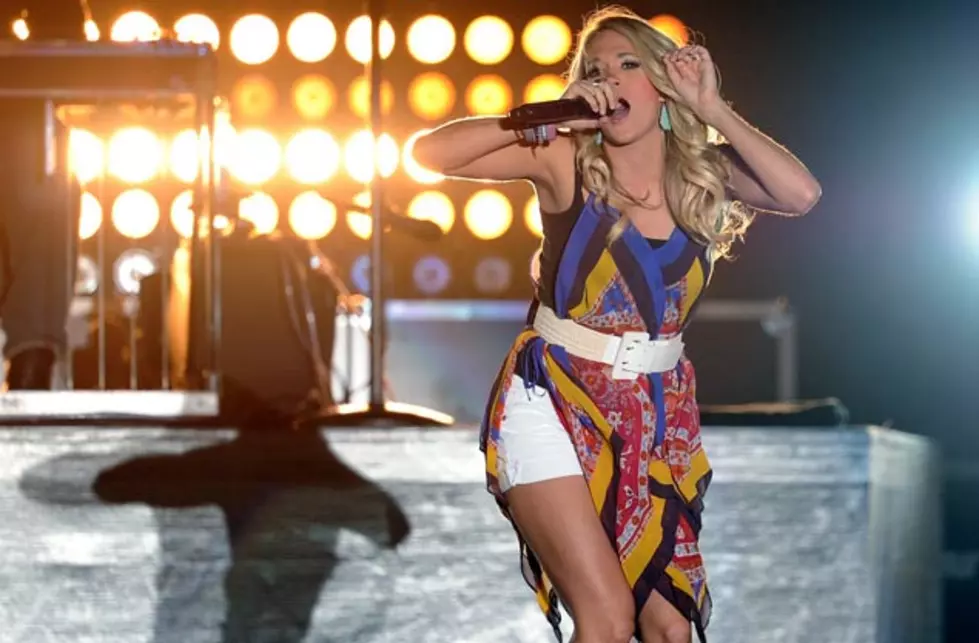 Carrie Underwood Announces She's Gone From Vegetarian to Vegan
During a recent publicity stop in Australia, Carrie Underwood shared that she's kicked all animal product from her diet. Yes, she's now a vegan. Underwood tells the women on 'The Circle' -- think of it as the Aussie version of 'The View' -- that she ditched dairy for a very practical reason: "I recently made the switch to vegan because I'm actually kind of lactose intolerant."
Of course, her hockey player/husband Mike Fisher supports her decision, but that doesn't mean he'll be giving up steak anytime soon. "He's Canadian, and they like meat there, so um... it's all right," Underwood says with a slightly grossed out smile and laugh. Underwood has been a vegetarian since age 13 when she learned what happens to the animals on her family's farm. "And living in Oklahoma it was almost impossible to be vegetarian, so when I moved away -- I was about 21 -- I became a vegetarian," she says. Watch her complete interview in the video below.
The 'Undo It' singer shared a few other tidbits from her celebrity life. Her husband is a Backstreet Boys fan (Underwood joked that he uses her to get free tickets), and despite being the most successful 'American Idol' winner of all time, she still doesn't have it all figured out. "I was generally unsure of myself most of the time, I have no clue what I'm doing, but I just roll with it," she says.
Underwood has returned to America, and can next be seen stateside at the Chippewa Valley Music Festival in Cadott, Wisc. The rest of the summer she'll be working on new music while only playing about one night each month, according to her website.
Watch Carrie Underwood's Chat With 'The Circle' in Australia
More From Taste of Country