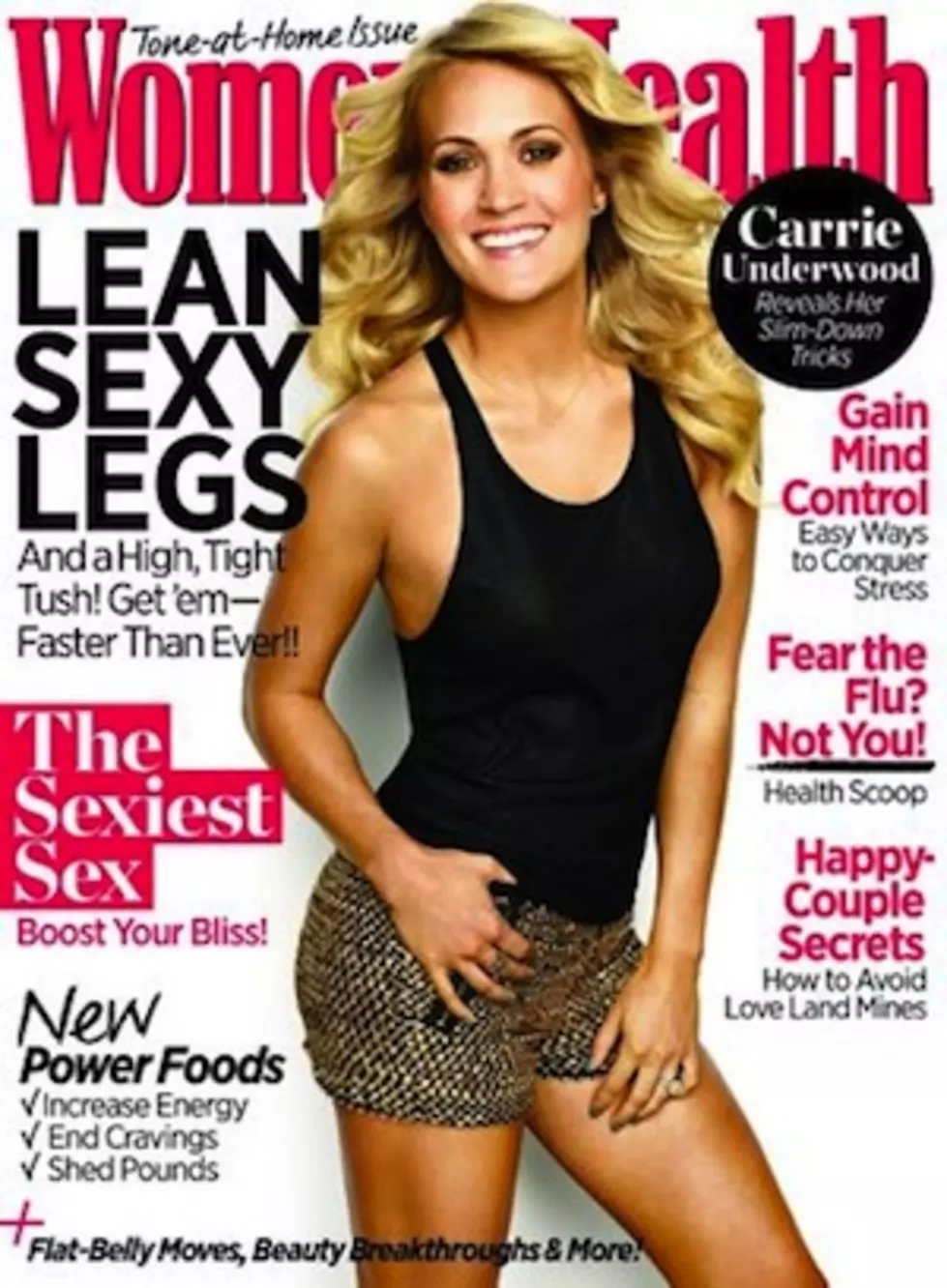 Carrie Underwood Reveals She's a 'Practical Vegan,' Dishes Her Secret to Great Skin
Women's Health
If you've ever wondered how Carrie Underwood keeps up her slim physique and glowing complexion, wonder no more. The singer has shared her eating habits and favorite beauty product, which can typically be found at any grocery store.
Underwood has been a longtime vegetarian, and that desire was born from seeing her parents castrate calves when she was a kid. But she made the switch to a vegan lifestyle a few years ago, at first because she's lactose-intolerant, and again after being inspired by a friend.
However, the 'Blown Away' says she's not a high maintenance vegan -- in the November 2013 cover issue of Women's Health, Underwood insists that she's a "practical vegan."
"I am a vegan but I consider myself to be a practical vegan," the star says. "If I order something on a menu and it has a sprinkling of cheese on top I'm not going to send it back."
"I've been vegetarian -- no fish no chicken no meat vegetarian -- for about a decade now," she explains. "The vegan thing is something I try to do my best on because it's a cheesy world out there. We recently went to Italy and they put cheese in, on and around everything. So I kind of had to be vegetarian when I was on vacation, and now that I've been back home I've been getting back into my vegan lifestyle."
"But I'm vegan at home," Underwood continues. "It's when I go other places that it can be a challenge especially when you don't exactly know what you're ordering. It doesn't say that there's cheese on the menu. But like I said I'm practical vegan."
With a very clean diet, it's no surprise that the singer looks so great. But how does her skin look so darn healthy? Her go-to answer: coconut oil. "I put it on my food, I put it on my face, I put it on my hair," she admits. "If it's winter, the second I get out of the shower, I spread it all over and it feels really good and it smells good, too."
With one look at her photo on the cover of the mag, fans can see that Underwood -- beautiful in a black tank top and gold shorts -- is beaming with good health, showing off her toned arms and legs. So, go pick up a jar of coconut oil on your next grocery run -- we'd love to hear your thoughts on this intriguing beauty tip.
And to be even more true to an 'Underwood diet,' hold off on the turkey and cheesy casseroles this Thanksgiving! (Just kidding.)
More From Taste of Country