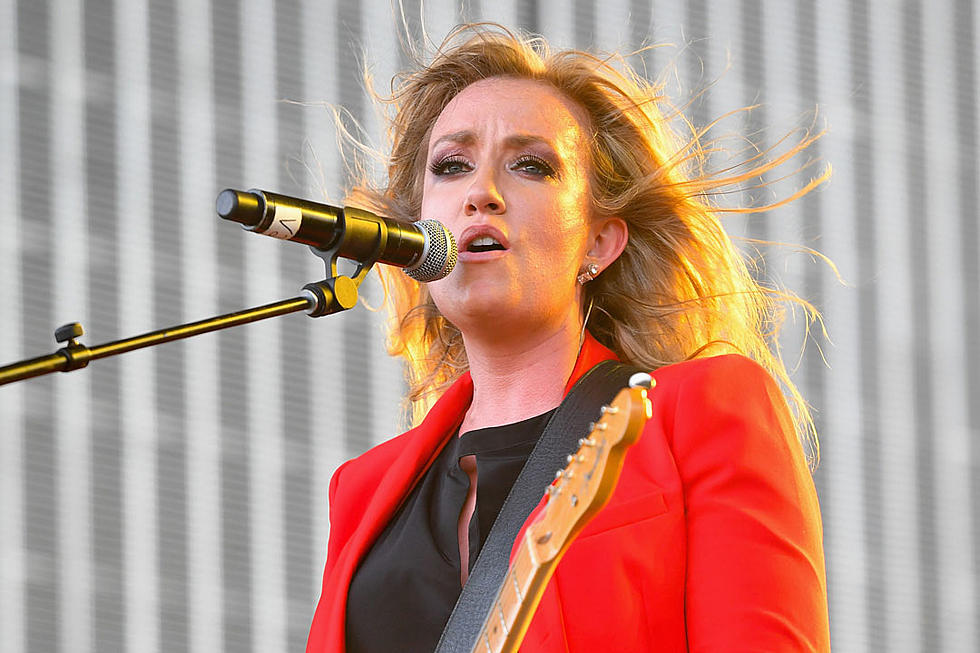 Clare Dunn Is Grateful for Dierks Bentley's Early Boost
Erika Goldring, Getty Images
Clare Dunn is grateful for the county superstars who unwittingly showed her the way when she first moved to Nashville. Miranda Lambert, Chris Young and Dierks Bentley are three she specifically cites as influences, although they may not know it.
These stars provided examples for Dunn to follow when she's headlining one day.
"Dierks was letting me open up for him before I even had a record deal," Dunn told Taste of Country at Hometown Rising in Louisville, Ky., in September.
"I wanna be like that whenever I get to that stage," she continues. "I want to bring people out who just need a shot and need a chance and need a boost. That's absolutely what I think every artist should be like."
The "More" singer had just wrapped her afternoon set and a 14-hour workday before sitting down to chat. Then she remembered she had to preview a new music video before she could officially call it quits.
But lots of work is a good thing for Dunn, a rural Colorado-raised singer who's poised to stay busy well into 2020. Earlier this month, she released a remix of "my Love" with Beyonce protege Ingrid. Last week she shared two new songs, "Gold to Glitter" and "Money's All Gone." For a woman who grew up void of technology, she's figured it out fast.
"I was in the dark ages," Dunn shares about life on the farm, adding that she didn't even know what YouTube was until she moved to Nashville. She didn't attend a real concert until going to see Eric Clapton in college.
"We weren't allowed to be on the internet," she explains. "We were on a tractor, or a horse … or something like that."
Now in Nashville for close to a decade, the next year will offer plenty of opportunities for Dunn, a woman known for her guitar skills as much as her singing and songwriting. There's a confidence to her performance that wasn't there several years ago. The new music reflects that.
See 12 Female Trailblazers In Country Music 
More From Taste of Country