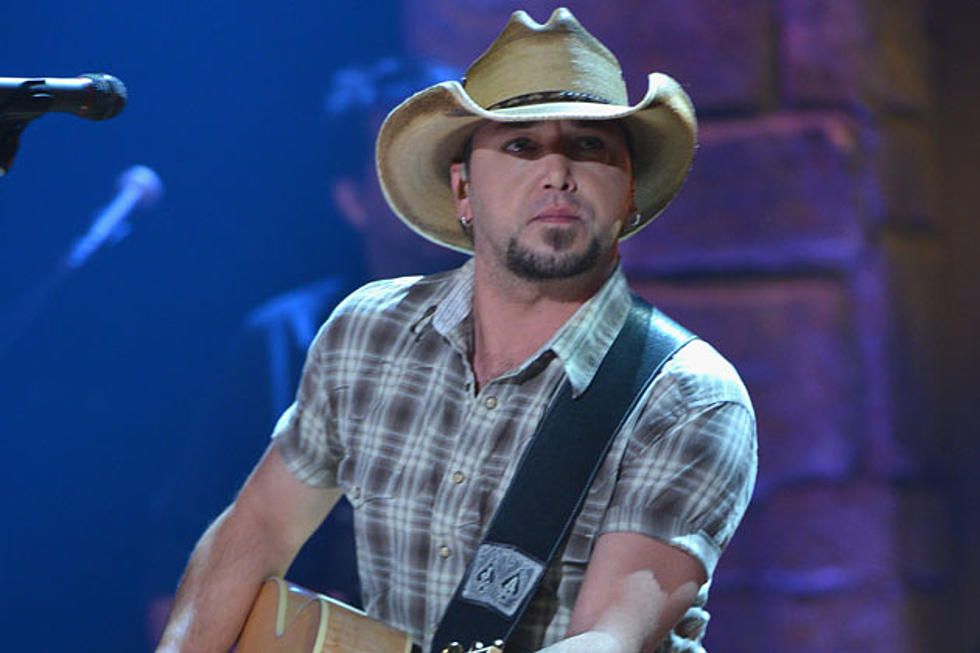 Man Missing From Jason Aldean Concert Found Dead
Larry Busacca, Getty Images
A man who went missing during Jason Aldean's July 18 show at Cleveland's Progressive Field has been found dead. The body of 22-year-old Cory Barron's was found in a local landfill Tuesday.
Barron was last seen by his friends around 9:30PM at the show. He was reported missing the following day, and the news of his disappearance spread quickly. Friends, family and law enforcement banded together to help find the missing Fremont, Ohio man in the days that followed, even using social media to spread the word with the hashtag #HelpFindCory.
Then the devastating news came that a worker at the landfill found Barron's body on July 22. 19 Action News reports that the body was found in a collection of trash from the show venue. Police also confirmed that the body was from a dumpster at the stadium.
Local authorities are working on a theory that the 22-year-old fell into a trash chute at Progressive Field, which led to the dumpster, though his final cause of death is still not known.
Aldean heard about the incident and took to his Twitter account Tuesday to share his condolences. "My sincere condolences go out to Cory Barron's family and friends," he said sympathetically. "My heart is heavy for you all and you are in my thoughts and prayers."
The Cleveland Police are still investigating the situation, as are Lorain County Sheriff's Office personnel. Our thoughts are with Barron's family while they deal with this tragic loss.
More From Taste of Country