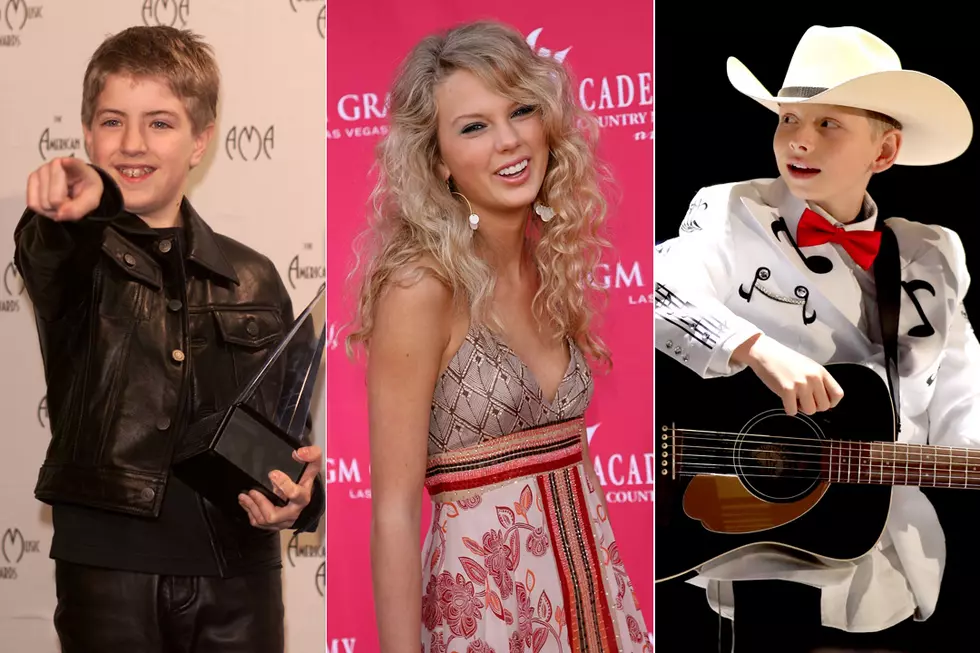 11 Best Country Kid Stars
Kevin Winter / Christopher Polk / Michael Buckner, Getty Images
A lot of kids dream of being stars when they grow up. Some, on the other hand, just can't wait that long. When it comes to talent, age is just a number, and country has seen some big talent come in small packages over the last several decades.
When most kids their age were doing homework or trying to figure out who to sit with at the lunch table, Billy Gilman, LeAnn Rimes and Tanya Tucker were in a recording studio or on stage in front of hundreds of people. While some young country stars have seen a long, successful mainstream career, others have pursued other endeavors or gone the indie route. We've selected a list of the 11 country kids we think stand out the most and found out what they've been up to since their debut.
Newest to this list is 11-year-old Mason Ramsey. Known as the Walmart Boy, Ramsey became famous when a video of him yodeling at a Walmart store went viral. He turned that into television and festival appearances, as well as a record deal. "Famous" is Ramsey's debut single, and while he's not yet found the success at radio that most of these other country kids found, it's still early.
11 Best Country Kid Stars:
If you want to see what some older artists looked like before they were famous, we have you covered there too!
See Older Country Stars as Kids!
More From Taste of Country