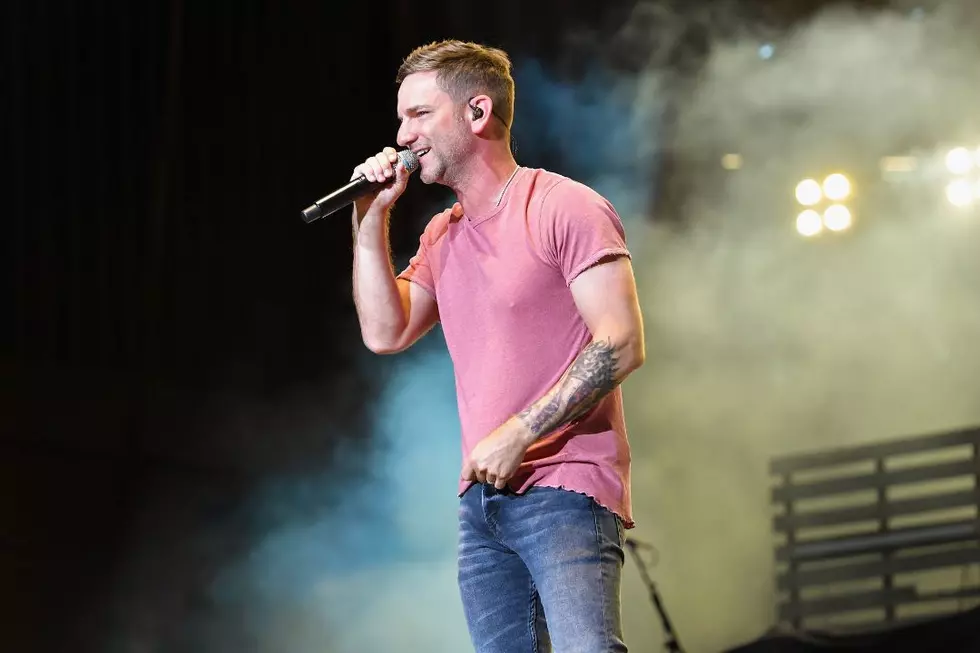 Craig Campbell Announces New Album, 'The Lost Files: Exhibit A'
Erika Goldring, Getty Images
Craig Campbell is set to release his first collection of music in more than four years with The Lost Files: Exhibit A on Feb. 17.
The album will feature a total of 16 brand new tracks, many of which were written several years ago. Some are songs Campbell recorded for other record labels but were never released. The album, he says, will harken back to the traditional-leaning music he made in his early career.
"This album has been a long time coming," the "Fish" hitmaker says in a press release. "This collection of music is very special to me. I have been chomping at the bit to get this to my fans."
"These are songs that I love and believe in with all that I am," he adds. "My fans fell in love with me when there was steel and fiddle on my records. I truly hate that I got away from that for a bit trying to chase something that wasn't real, but I humbly admit, I am a work in progress. Not everyone is going to love this album, and I am ok with that."
"However, THIS is the real me. Unfiltered, unapologetic, and from my heart," he assures.
Campbell co-wrote every song on the album, working alongside songwriters Jess Brown, Joel Little, Phillip Coleman, Nicolle Galyon, Ella Yelich-O'Connor, Jamie Paulin, Liz Rose, Michael White and Justin Wilson. The album also features a long list of producers: Cooper Bascom, Blake Bollinger, Mickie Jack Cones, Rob Hatch, Elisha Hoffman, Phil O'Donnell, Matt Rovey, Keith Stegall and Ilya Toshinskiy.
The Lost Files: Exhibit A features collaborations with Travis Tritt, Trea Landon and Campbell's wife, Mindy Ellis Campbell. The singer will release the album's debut single, "Tractor Songs," written solely by Walker Hayes, on Jan. 27. Campbell says he met Hayes after seeing him play a show and "pleaded" with him to send a song he'd written.
"All I can say is I'm glad I cut this before anyone else! Shoutout to Walker for sending this song to me first," he says.
The album and single will be released via Campbell's label, Grindstone Recordings.
Craig Campbell's The Lost Files: Exhibit A Tracklist: 
1. "Lot to Live Up To" featuring Travis Tritt (Craig Campbell, Tim Nichols, Mark D. Sanders)
2. "Winnebago" (Craig Campbell, Brett Beavers, Steve Bogard)
3. "It's About Time" (Michael White, Justin Wilson, Jamie Paulin)
4. "Things You Do in a Truck" featuring Trea Landon (Craig Campbell, Blake Bollinger, Trea Landon)
5. "Sounds Like a Small Town" (Craig Campbell, Jeremy Bussey, Cody Cozzolino)
6. "Church Clothes" featuring Mindy Ellis Campbell (Liz Rose, Nicolle Galyon)
7. "Johnny's Cash" (Craig Campbell, Keifer Thompson)
8. "Hurtin' on It" (Craig Campbell, Adam Yaron, Abram Dean)
9. "Night Like Last Night" (Craig Campbell, Rob Hatch, Jason Sellers)
10. "Royals" (Ella Yelich-O'Connor, Joel Little)
11. "Talk Country to Me" (Craig Campbell, Adam Sanders, Derek George)
12. "Tractor Songs" (Walker Hayes)
13. "God and the Ground" (Phillip Coleman, Jess Brown)
14. "That's What a Song'll Do" (Craig Campbell, Ben Hayslip, Dallas Davidson)
15. "That's How We Get Down" (Craig Campbell, Jeremy Bussey, Styles Haury)
16. "All American Comeback Kid" (Craig Campbell, Terry McBride, Brice Long)
50 Great Modern Traditional Country Songs (and Artists!):
More From Taste of Country