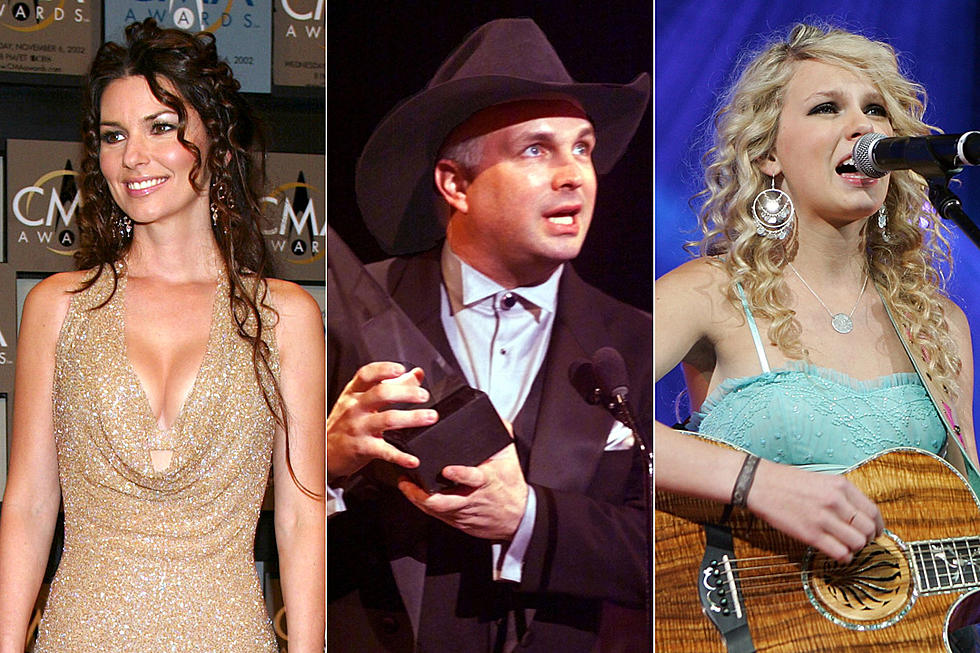 15 Diamond-Certified Country Albums (And One Single)
Chris Martinez / Scott Gries / Ethan Miller, Getty Images
Taylor Swift has the most recently certified diamond country album. Elvis Presley released the first one to reach 10 million in U.S. sales. Between the 1950s and 2017, 15 albums and one single have hit the mark.
Garth Brooks is responsible for nearly half of them. His seven certified diamond albums include four studio releases and three compilations. Last year — prior to a celebration for breaking the Beatles' record of six diamond albums — Brooks told Taste of Country that two more of his projects are close to hitting 10 million, meaning they'll be added to this list in time.
Shania Twain and the Dixie Chicks also have multiple diamond albums. The Canadian singer has three (her most recent being Up!), while the Chicks have two. Find out who else has been so lucky, plus learn which one song has hit the milestone.
Diamond certifications are given out by the Recording Industry Association of America. The all-time best selling album is Micheal Jackson's Thriller album with 33 million copies sold.
Every Diamond-Certified Country Album (And Song):
More From Taste of Country