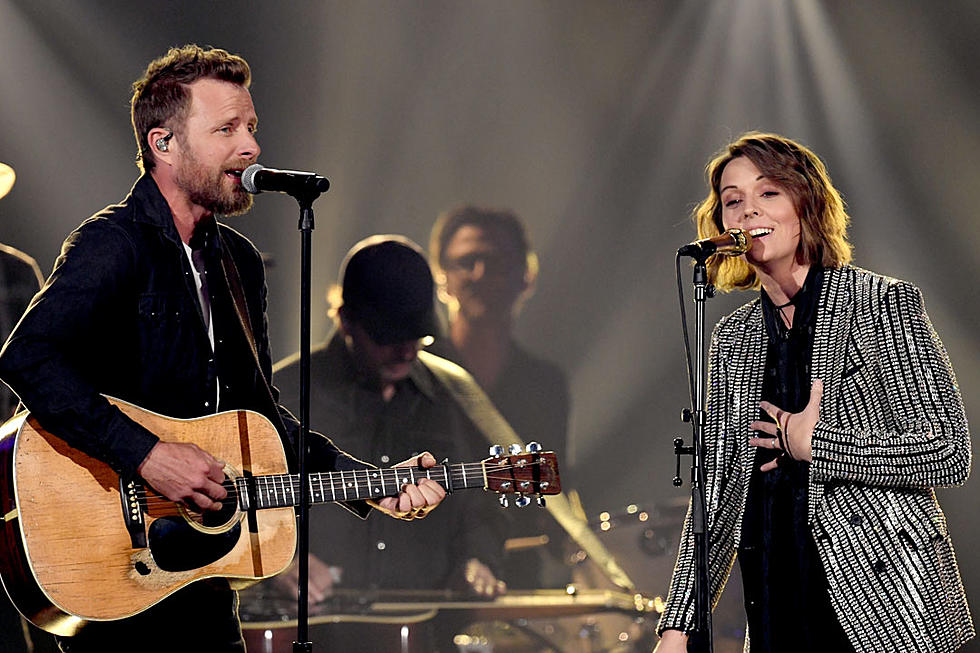 Dierks Bentley, Brandi Carlile Bring 'Travelin' Light' Duet to 2019 ACM Awards
Getty Images
Dierks Bentley enlisted Brandi Carlile for a performance at Sunday night's (April 7) 2019 ACM Awards ceremony. Together, the pair sang "Travelin' Light," a song from Bentley's The Mountain album.
While the two shined vocally on the performance, it was Carlile who really stood out. But Bentley seemed to be happy to let her take the spotlight. Donning a silver sequined jacket, Carlile tore into the lyrics of the song that feels as country as it feels cathartic.
Carlile sings on the studio version of "Travelin' Light," as well. Bentley recently shared that he began texting Carlile about singing on the song with him after her set at the 2017 Telluride Bluegrass Festival.
"We had a lot of laughs over text because her wife was getting ready to deliver a baby," Bentley recalls. "I sent her the song via email, which I'd never done before, and she sent it back three days later."
Carlile has been a star in the Americana genre for a number of years, but thanks to a big night at the 2019 Grammy Awards, she's had an especially big year this year. Her 2018 album By the Way, I Forgive You earned her multiple trophies, and her performance during the televised awards ceremony was a breakout moment.
And while Bentley didn't end up coming home with the Male Artist of the Year title on Sunday (April 7), he sure has had quite a career amassing 18 career No. 1 singles, billions of digital streams and 14 Grammy  nominations.
More From Taste of Country