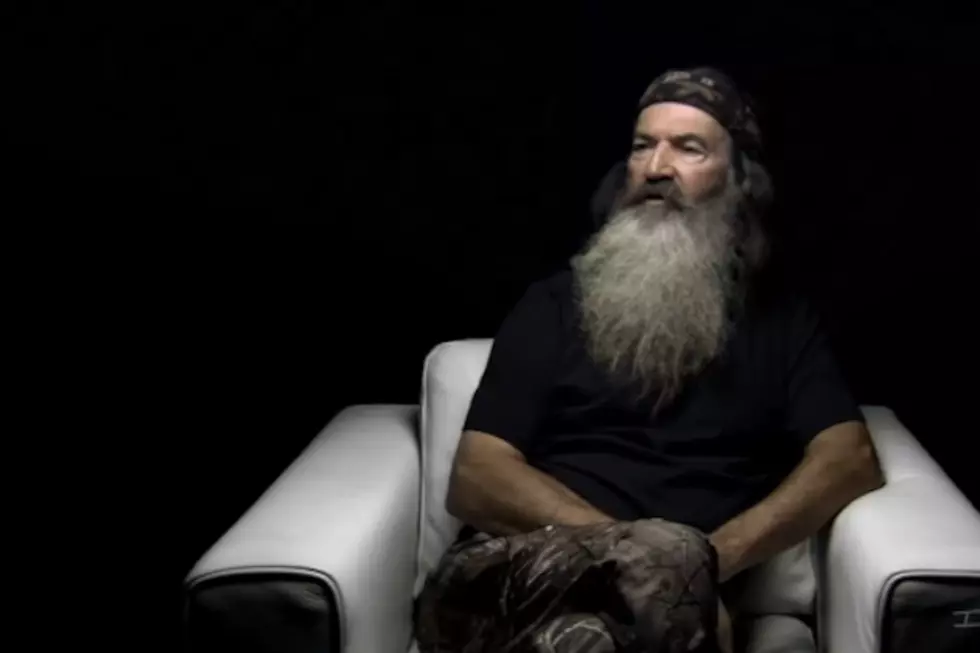 Petition to End 'Wrongful Suspension' of 'Duck Dynasty' Star Phil Robertson Launches
YouTube
While many commend cable network A&E for suspending Phil Robertson from 'Duck Dynasty' following his anti-gay and otherwise controversial remarks, there are also thousands of fans who are in full support of the reality star.
As a result, a petition has been launched to help get the Robertson family patriarch back on the show.
The petition, dubbed 'End the Wrongful Suspension of Phil Robertson,' will be delivered to A&E with a statement that reads: "When being interviewed by GQ magazine, Duck Dynasty star Phil Robertson talked about his views on a whole host of issues, including homosexuality. We call on A&E, activist liberals and politically correct (PC) police to stand down and be tolerant of Mr. Robertson's religious beliefs, which are grounded in the Bible."
Thus far, fans have rallied to pull together more than 50,000 signatures to bring Robertson back. In conjunction with the petition, there is a Facebook page, Bring Back Phil Robertson, with over 430,000 'Likes.'
Robertson was ousted from the show just hours after his divisive comments, given in a new GQ profile, were published online. The remarks seemed to take aim at homosexuals and African Americans, which stirred public outrage.
"Start with homosexual behavior and just morph out from there," he responded when asked about sin. Added Robertson, "Bestiality, sleeping around with this woman and that woman and that woman and those men," otherwise calling homosexuality "not logical."
A&E was swift in their decision to suspend the 'Duck Dynasty' star indefinitely, expressing supreme disappointment in his comments and reassuring viewers that the network does not share in his beliefs.
Considering he's a main star of the popular reality show, there are outcries on both sides of the line -- in opposition and in favor of the network's actions. With the petition circulating quickly, it will be interesting to see what the network's response (or non-response) will be, and perhaps which other stars will stand behind Robertson.
More From Taste of Country