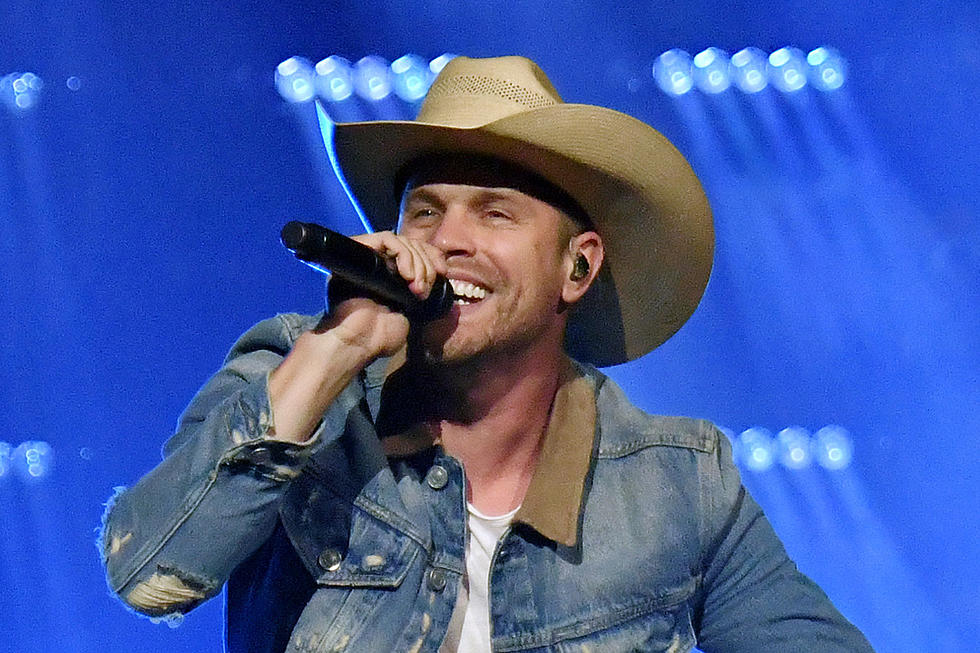 Dustin Lynch's Collaboration With Hardy + Cole Swindell Had One Big Hitch
Mike Coppola, Getty Images
He blames it on his filled-to-the-brim schedule.
"I showed up correctly on my calendar on the day I was supposed to, and I walk in, and Chris Lane is in the studio," Lynch recalls about the day he went in to record his part on the song "Boy From the South."
"I'm standing there for like two minutes and they are listening to some mixes and they are completely zoned in. So after the song ends, I'm like, 'Man, I think I would change the second line.' And Hardy's producer looks at me and is like, 'What are you doing here?'" Lynch recalls.
It ended up that Lynch wasn't due to record his song until the next week.
Dustin Lynch Was a Bit of a Charmer in His Teen Years
"Apparently Hardy's producer had me down for the following week, so I was a week early," Lynch says with a laugh. "My schedule is always kind of wild, but I was like, 'Umm, maybe I can come back,' and he was like, 'Oh no, we can do it."
And they did — a week early.
"It can be hard bringing together three different voices on one song all with the same sort of swagger, but we did it," says Lynch.
Hardy and Lynch go way back.
"We've been working with [Hardy] for years now," said Lynch, just an hour or so before taking the stage in Chicago as part of Thomas Rhett's Very Hot Summer Tour. "We just love him as a person and it's awesome to see him and Morgan ]Wallen] having success together right now. It's great to see those guys killing it. They are such good guys and creators."
These Country Artists Are Keeping Traditional Country Alive:
More From Taste of Country