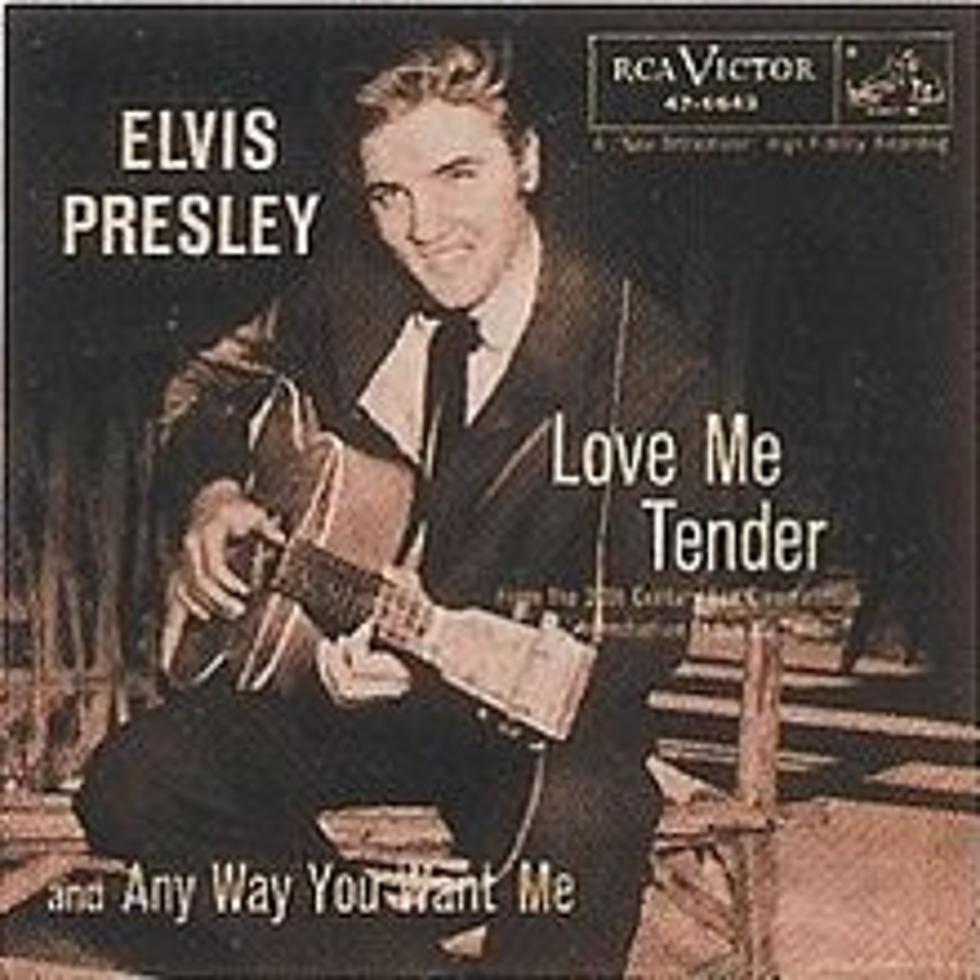 No. 78: Elvis Presley, 'Love Me Tender' – Top 100 Country Love Songs
Since its release in 1956, 'Love Me Tender' has been one of Elvis Presley's most popular songs -- and one of the most recognizable love songs of all time.
Lyrics like, "Love me tender/Love me sweet/Never let me go" are so simple, yet poignant, that they have made this addition to the Top 100 Country Love Songs countdown a ballad for lovers and for parents and their children, too.
Presley performed 'Love Me Tender' on 'The Ed Sullivan Show' one week before releasing it The next day, RCA received one million pre-orders. It went gold before it was even released, and it continues to be one of the King's most popular.
Listen to 'Love Me Tender' by Elvis Presley