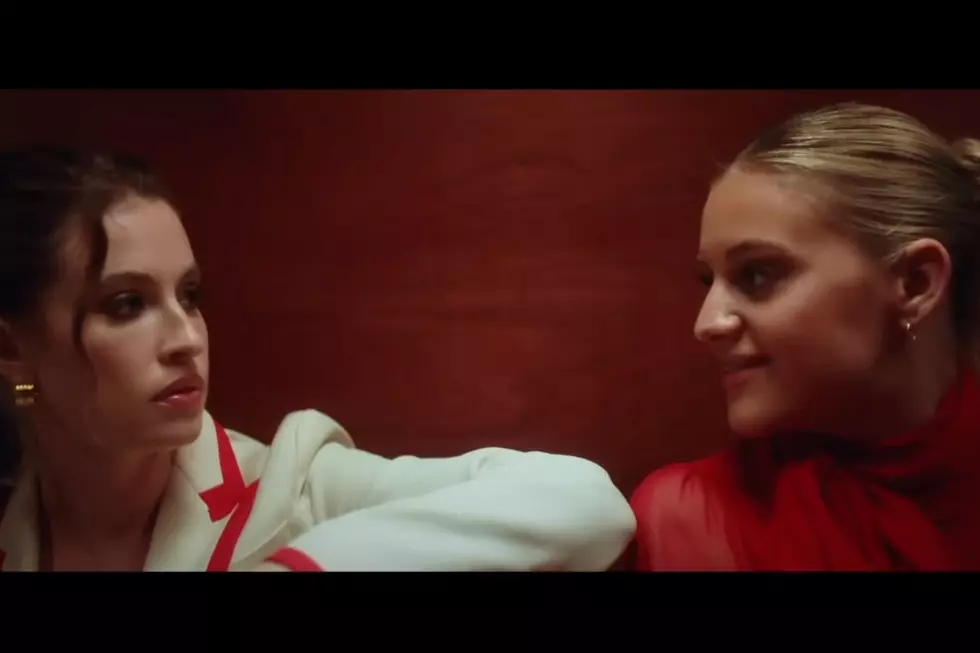 Kelsea Ballerini and Fletcher Tell a Heartbreak Story in New 'Better Version' Video [Watch]
YouTube
Kelsea Ballerini is joining pop singer Fletcher for a cinematic music video for their duet, "Better Version."
The tune finds the singers in the throes of heartbreak, as they imagine their ex-love moving on with someone new and that new partner getting the "better version" of their ex.
The music video showcases the raw emotion of the song, showing both Fletcher and Ballerini going through the highs and lows of a relationship. Ballerini acts alongside Gavin Leatherwood as they play a happy couple moving into their first home together, only to have it all come crashing down. Fletcher finds herself in a similar situation, acting alongside Ava Capri.
At the end, the two heartbroken singers find themselves alone at a diner. They then bump into one another and their characters meet for the first time as they sing the final line of the song: "And now some other person is gonna get the better version of me." 
"The video captures the unraveling of two different love stories, something Kelsea and I both really wanted to bring to life as we really connected on the real emotions of what closing a chapter feels like," Fletcher tells Rolling Stone of the video. "And while the love may be different, we still all go through the same emotions."
The song was originally released as a solo track by Fletcher, and the duet version, featuring a verse written by Ballerini herself, was released in November 2022.
Heartbreak soaks through the lyrics in the chorus, and Ballerini's verse is especially personal, possibly pulling inspiration from her divorce from singer Morgan Evans. It also features a nod to her latest studio album, Subject to Change. 
"I was there on the side of your stages / I grew up for our difference in ages / Never thought we were subject to changes / And I did my best to fix it / 'Til death 'cause then I meant it / Your next girl is gonna you reinvented and not pretendin,'" she sings.
"Better Version" featuring Ballerini appears on the deluxe version of Fletcher's album, Girl of My Dreams. 
See the Top 50 Country Duets of All Time!
More From Taste of Country