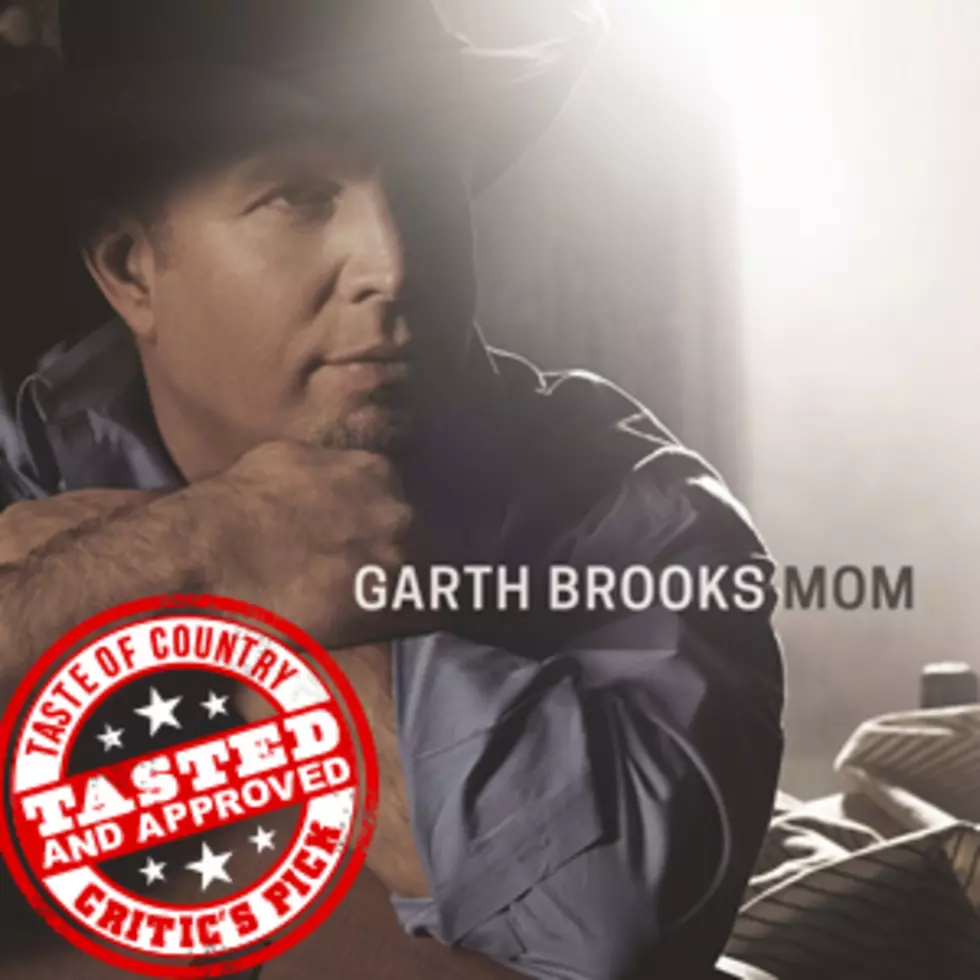 Garth Brooks, 'Mom' – ToC Critic's Pick [Listen]
RCA Nashville
With 'Mom,' Garth Brooks fans can finally say it: the legend is back.
Sure, his tour has been a huge success, and fans (and media) have been mostly hanging on every word and tweet to find out what he had planned next, but without a big radio hit, the skeptics weren't going to be convinced that he wasn't only relying on a deep catalog and a savvy marketing blueprint.
'Mom' is the song country radio programmers will rush up the charts. The Wynn Varble, Don Sampson-penned conversation between God and an unborn baby has real depth. Did you see how the women in the audience reacted when he performed in on 'Good Morning America'? Watch it again below.
"A little baby told God / Hey, I'm kinda scared / Don't really know if I want to go down there / From here it looks like a little blue ball / That's a great big place and I'm so small," Brooks sings to begin 'Mom,' the second single from 'Man Against Machine.'
That's game over for anyone with kids. Brooks wasn't fooling around when he said this song rivals 'The Dance' for him personally. Many of his fans will feel the same way. The innocence of this simple story could cut down a sequoia.
"Now, when she's talking to you / Make sure you listen close / 'Cause she's gonna teach you everything you'll ever need to know / Like how to mind your manners / To love and laugh and dream / And she'll put you on the path / That'll bring you back to me," he sings at the bridge.
You have to be a pretty tough nut to dismiss the power of 'Mom.' Maybe it's sappy, but it brings about a warmth and sincerity missing on country radio.
Yeah, it's good to have Garth back.
Why Fans Will Love It: 'Mom' is the rip-your-heart-out kind of country song fans have been clamoring for.
Key Lyrics: "So, hush now baby don't you cry / 'Cause there's someone down there waiting whose only goal in life / Is makin' sure you're always gonna be alright / A loving angel, tender, tough and strong / It's almost time to go and meet your mom"
Did You Know?: Garth Brooks' mom died in 1999 after a battle with cancer.
Listen to Garth Brooks Perform 'Mom'