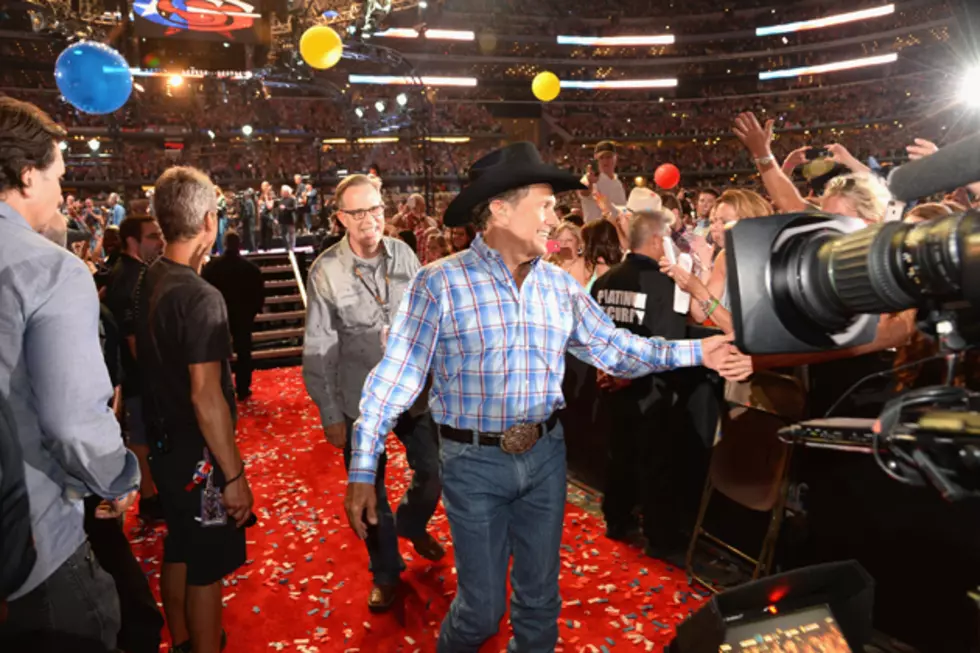 Watch George Strait Perform His Final Song [Video]
Rick Diamond, Getty Images
Balloons and confetti rained on the fans at AT&T Stadium in Arlington, Texas on Saturday night as George Strait played his final song, and walked off the stage forever for now. The Cowboy Rides Away ended with an all-star version of the track from 'Does Fort Worth Ever Cross Your Mind.'
As stars like Alan Jackson, Sheryl Crow and Miranda Lambert stood behind him, Strait thanked his fans for a wonderful career, quoting Arnold Schwarzenegger when he said "I'll be back!"
'Terminator' impressions aside, the moment was typical George Strait -- humble, simple and honest. After a four-minute version of 'The Cowboy Rides Away' Strait spends three minutes thanking his guests and fans personally, before tossing his hat into the audience, seen at approximately 6:45 in this video.
The signed black cowboy hat was caught by Dallas Stars hockey player Vernon Fiddler, according to Country Aircheck. Strait wasn't hatless for long however. Immediately after tossing the Resistol into the audience someone hands him another on his way to the dressing area.
Is George Strait the Greatest Ever?
More From Taste of Country