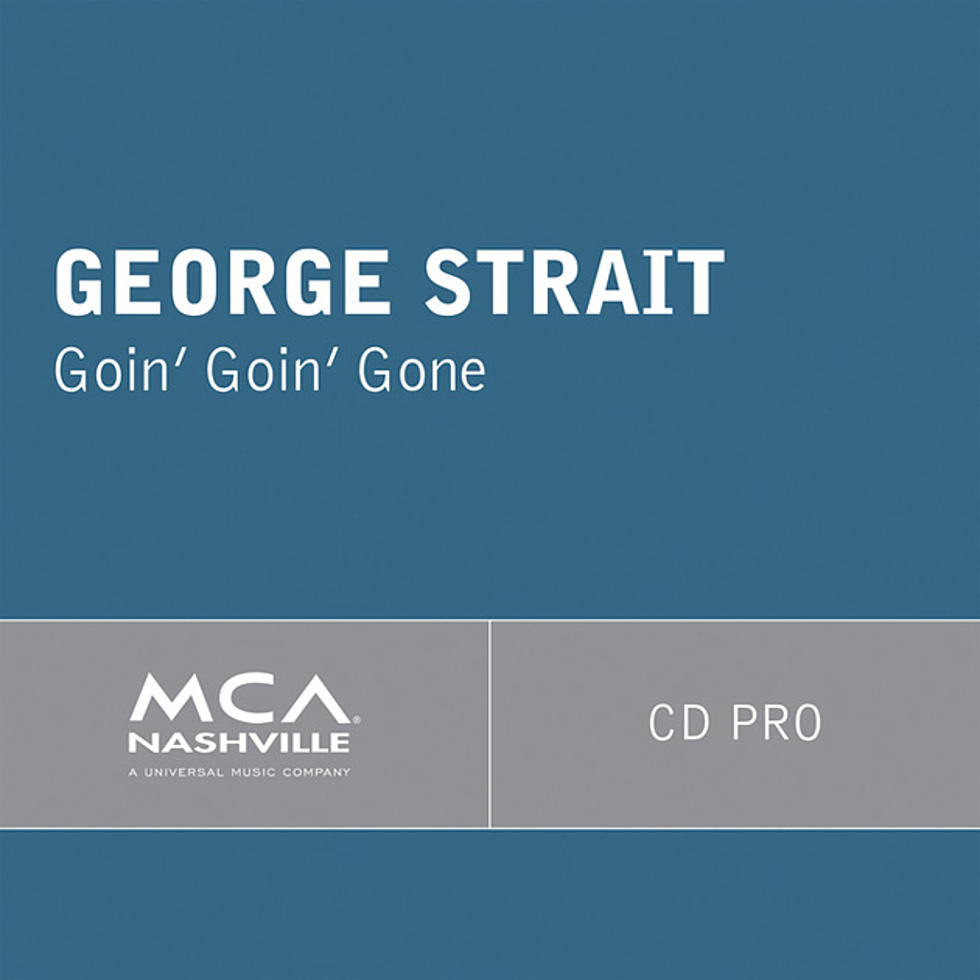 ToC Critic's Pick: George Strait, 'Goin' Goin' Gone' [Listen]
MCA Nashville
By modern standards, George Strait doesn't get real rowdy. Even his new single "Goin Goin Gone" feels a decibel quieter than many contemporaries, which is to say it feels just about perfect.
A roomful of friends join the King by the end of his latest single from Cold Beer Conversations, an album he all but Beyonce-d on fans in 2015. "Goin Goin Gone" is a party song that finds the singer enjoying sweet relief after a long workweek. Strait is a long way removed from a back-breaking, blister-inducing workday (plus, he's retired, isn't he?), but his performance is no less genuine.
Two short verses and a chorus you can't keep from singing along with drive this simple country song. It's delivered at the speed of Strait — a driving but never rushing tempo he perfected in the mid to late '00s with songs from his It Just Comes Natural album. Who knows if radio will to respond to this song — they haven't lately. But with "Goin' Goin' Gone," Strait says, "I'm still here." It's a reminder that even past 60, he's keeping up just fine.
Did You Know?: The only place to see Strait is in Las Vegas. He has four listed dates at the T-Mobile Arena, two in December and two in February 2017.
Listen to George Strait, "Goin' Goin' Gone,"
See George Strait Through the Years 
George Strait's "Goin' Goin' Gone" Lyrics:
"I put in my forty and they take out way too much / The same old story, same old brown bag, homemade lunch / Might not be the big dream but I guess I can't complain / It pays the rent but that's about all that it pays."
Chorus:
"It's been too long / Hey, I'm goin', I'm goin' / I'm overdue so throw it on the card / Bartender, keep it open, I'm just getting started / Come Monday morning, I just might be overdrawn / But it's Friday night, so, I'm goin', goin', gone."
"Ain't got no 401, ain't got no benefits / They don't hand out stock options, not down here in the pits / But I've got old glory hanging by my front porch light / Might not be the perfect world but then again, it might / All I know is …"
More From Taste of Country