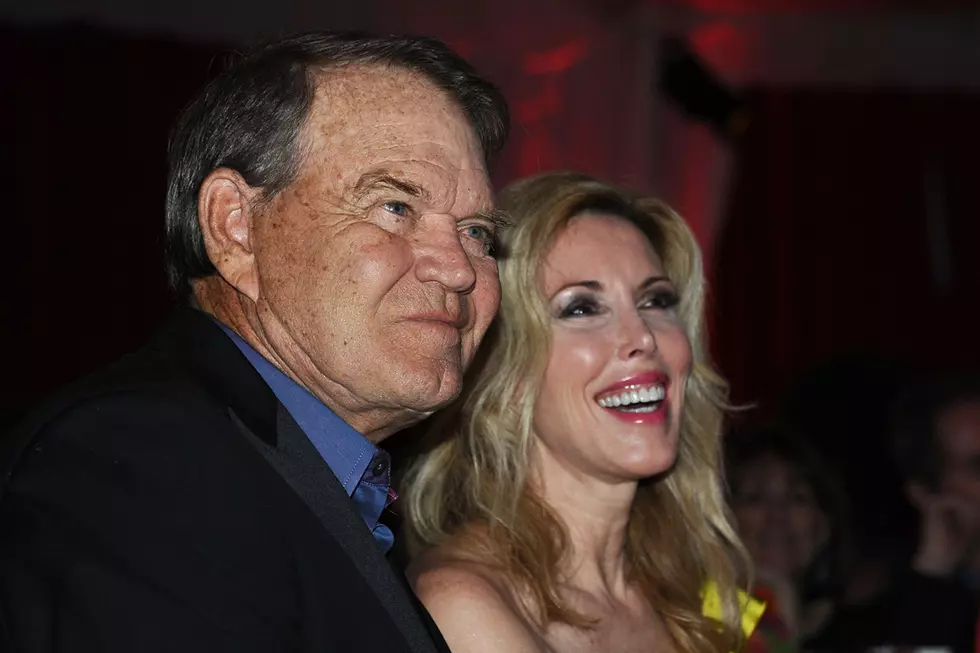 Glen Campbell Update: 'He Still Has His Essence'
Angela Weiss, Getty Images
Glen Campbell's wife Kim has offered a poignant update about her husband as he battles the late stages of Alzheimer's disease. The country legend first shared his battle in 2011.
Kim Campbell says she visits her husband daily, but he doesn't understand much. During an interview with the Tennessean she shared that he can only offer short, automatic responses like "I love you." The "Rhinestone Cowboy" has aphasia and has lost most of his language.
"But he still has his essence," she assures.
Glen Campbell lost the ability to play guitar over a year ago, but will play air guitar and try to sing. He tries to tell jokes, but it's often nonsensical. The 80-year-old's wife says when daughter Ashley comes to play for him, he responds, moving his mouth, closing his eyes and tapping his foot with the beat. The family persistently tries to engage with him as he continues his life in a longterm care facility.
Both Kim and Glen Campbell have tried to bring awareness to Alzheimer's, with Kim being a consistent advocate for families. The documentary Glen Campbell: I'll Be Me in 2014 opened the conversation, but Kim has kept it going through regular interviews and even public speaking events. She tells the newspaper she wants to be a light.
"I want to let people know that there's hope out there, there's help out there, they don't have to do this alone," Kim says. "They can't do it alone. It will take you down."
See Glen Campbell Pictures Through the Years
More From Taste of Country