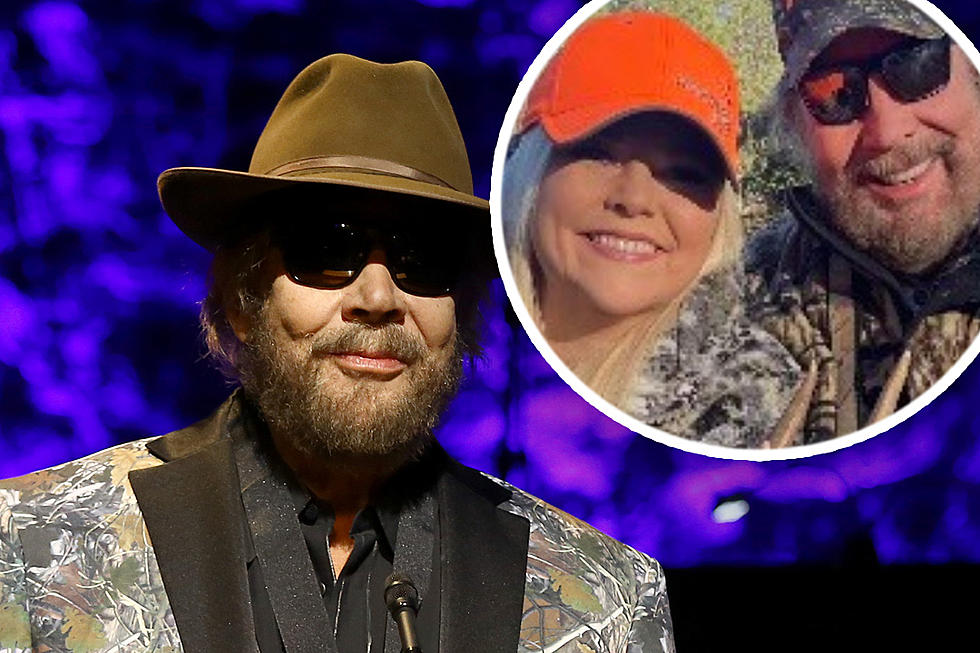 Report: Hank Williams Jr. Is Engaged!
Terry Wyatt, Getty Images
Hank Williams Jr. looks set to get married once again. The Country Music Hall of Fame singer is reportedly engaged to his longtime girlfriend, Brandi.
Per the Pure Hank Radio Show, Williams and Brandi — a woman he referred to as his "sweetheart" in January — are engaged. Representatives for the singer didn't respond to Taste of Country's request for confirmation, and details about her, the proposal and their relationship are light.
Related: Hank Williams Jr's Wife's Cause of Death Revealed
This would be Williams' fourth marriage.
His wife Mary died unexpectedly in March 2022.
Later he'd pay tribute to her with a solemn message on social media: "38 wonderful years she gave me. Her kind spirit and beautiful and endearing love carries on in the hearts of our son, Sam, grandsons Beau and Tennyson, and granddaughter Audrey Jane."
Eagle-eyed fans of Williams may recognize Brandi from a couple of pictures shared to his Instagram page. In January, he wrote, "Sweethearts, Hank and Brandi" above a picture of the pair on a hunting trip.
In July, he shared a second photo of the two during a fishing trip. It's the second of two pictures shared here.
"The newly-engaged outlaw country music and Southern rock legend Hank Williams Jr. alongside his beautiful and lovely fiancé Brandi," the caption at the Pure Hank Radio Show Facebook page reads.
The post was shared on Sept. 4, but the extent to which the show represents Hank Jr. is not clear.
Still, the news is being widely reported this week.
8 Unlikely Country Music Marriages + the Wild Love Stories Behind Them
These marriages are so crazy they're worth their own country song!
From the little boy who called his shot, to the cop who stole the superstar's heart, here are eight of country music's most unlikely marriages. If there's a lesson to learn, it's that no dream is too big.
More From Taste of Country