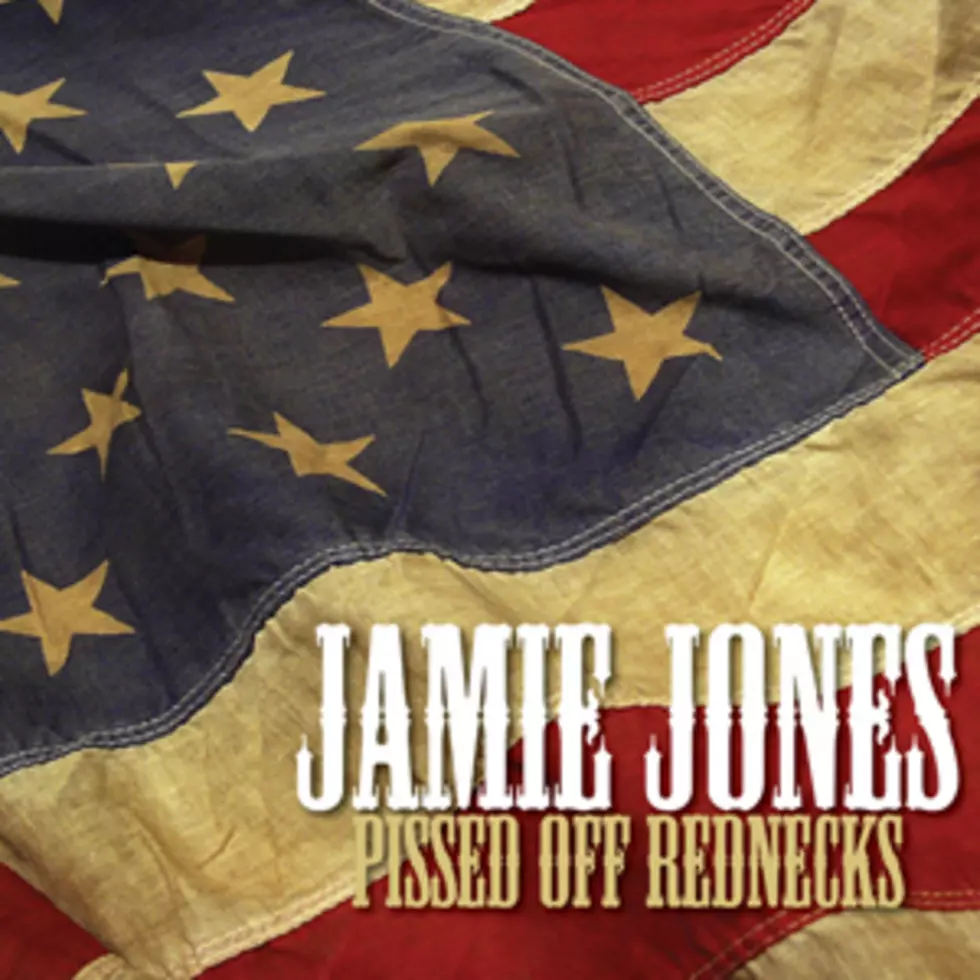 Jamie Jones' 'Pissed Off Rednecks Like Me,' the 'Most Controversial Song of the Year'?
Render Label Group
Promotional mailings for Jamie Jones' song "Pissed Off Rednecks Like Me" promises "the most controversial song of the year." It's too early to give away that award in 2015, but the track is certainly dividing country fans into two groups.
Prior to the weekend, few had heard of Jones, a Centerville, Ark. native according to his Facebook page. In the course of 24 hours he wrote and recorded "Pissed Off Rednecks Like Me" on his iPhone. After sharing it on FB, he saw it go viral. Nearly two million people have watched!
Jones takes on issues like gun control, immigration and government assistance. "And don't try to tell my children when and where to pray / We ain't that far gone, we're still standing on / The land of the free and the home of the brave," he sings during the first verse of "Pissed Off Rednecks."
And he's just getting started ...
"No I won't press one for English / I just assume hang up the phone / If you wanna serve in a Muslim church go and take your a-- back home."
"This is coming from real America, son, and pissed off rednecks like me," he calls out to close each verse. Sonically, it's similar to Hank Williams Jr. or David Allan Coe.
Jones' "Pissed Off Rednecks" isn't available at digital retailers yet, but fans can listen below. According to a website set up to promote the song and singer, he's recorded a debut album at Reba McEntire's Starstruck Studios. It includes a track penned by James Otto. On his Facebook page, Jones says he wrote his song while his wife was at the gym and, "If it offends ya....middle finger!!!!"
Listen to Jamie Jones, "Pissed Off Rednecks"
Quit Complaining About Modern Country Music
More From Taste of Country