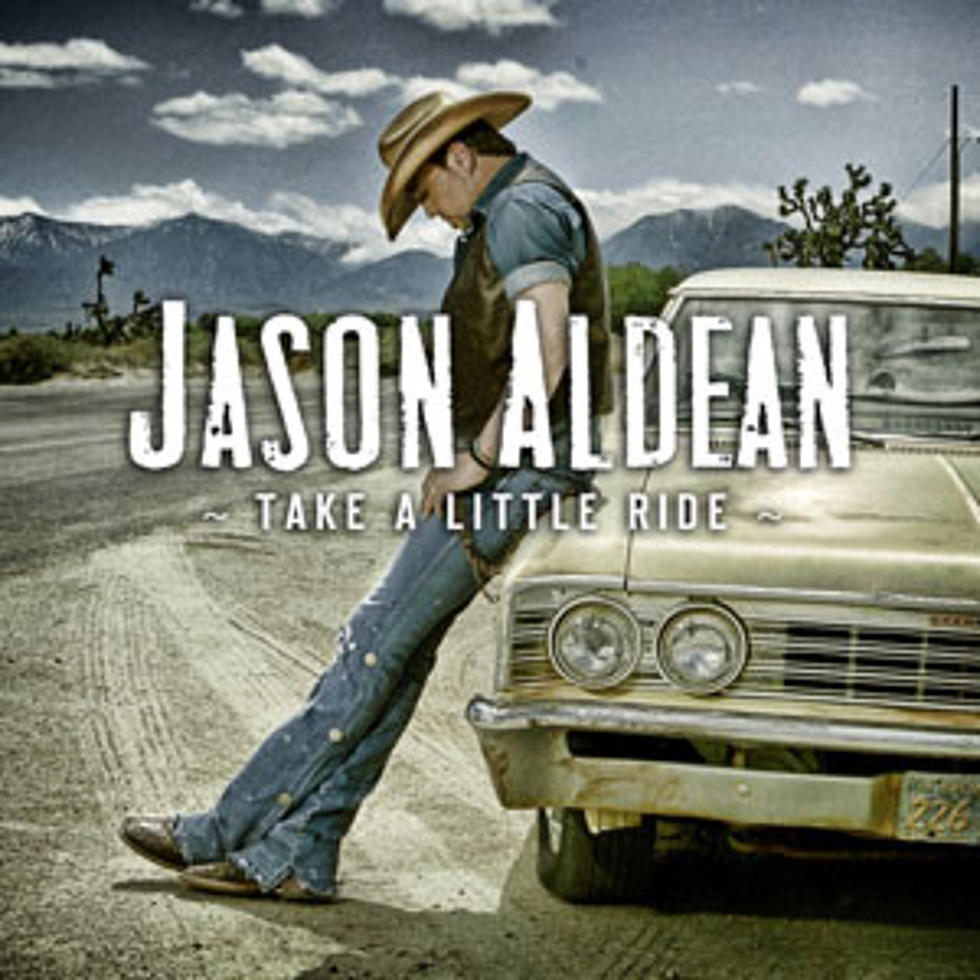 Jason Aldean, 'Take a Little Ride' – Song Review
Jason Aldean's next album seems poised to pick up where 'My Kinda Party' left off. The singer's first single doesn't deviate from the style or themes the Macon, Ga. native has built a career on. With 'Take a Little Ride' Aldean buys into the theory that if it ain't broke... 
'Take a Little Ride' is 'Big Green Tractor' in a Chevy, yet Aldean's formula doesn't feel overworked. It'd be nice to see a little more growth as he begins the next album cycle, but that's more of a critic's complaint -- one that should be appropriately filed in the "arrogant things record reviewers say" category. When you get hung up grousing about that, you'll miss a great hook and radio-ready chorus.
"I'm just ready to ride this Chevy, ride this Chevy / Down a little back road / Slide your pretty little self on over / Get a little closer / Turn up the radio / Put your pretty pink toes on the dash / Lean a seat back / Man I swear there ain't nothin' looks better than that / Sweet tan, little thing with nothing to do / I wanna take a little ride with you."
This is a love story, or a least a love-for-now story. There is the courtesy mention of hay and the heartland that the singer relies on, like Kenny Chesney relied on the beach for much of the mid-2000s. The verses are colorful and welcoming, making it a story to slip into like your favorite sweatshirt on an unusually cool summer night.
"I hope you're wearin' those frayed-out cutoffs / Makes me wanna get lost out in the moonlight / Drop a tailgate down on a turn road, watch the corn grow / Baby that's a good night / Anyone from the heartland is gonna understand what I'm talkin' 'bout right now / Ain't no doubt / We got a game plan," Aldean sings before the second chorus.
Aldean marries his rock roots and sentimental heart as well as anyone in country music. Ballads like 'Laughed Until We Cried' balance rockers like 'She's Country,' but he's at his best on songs that find the sweet middle. 'Take a Little Ride' sets up on Country Main St. without losing flavor.
Listen to Jason Aldean, 'Take a Little Ride'
More From Taste of Country