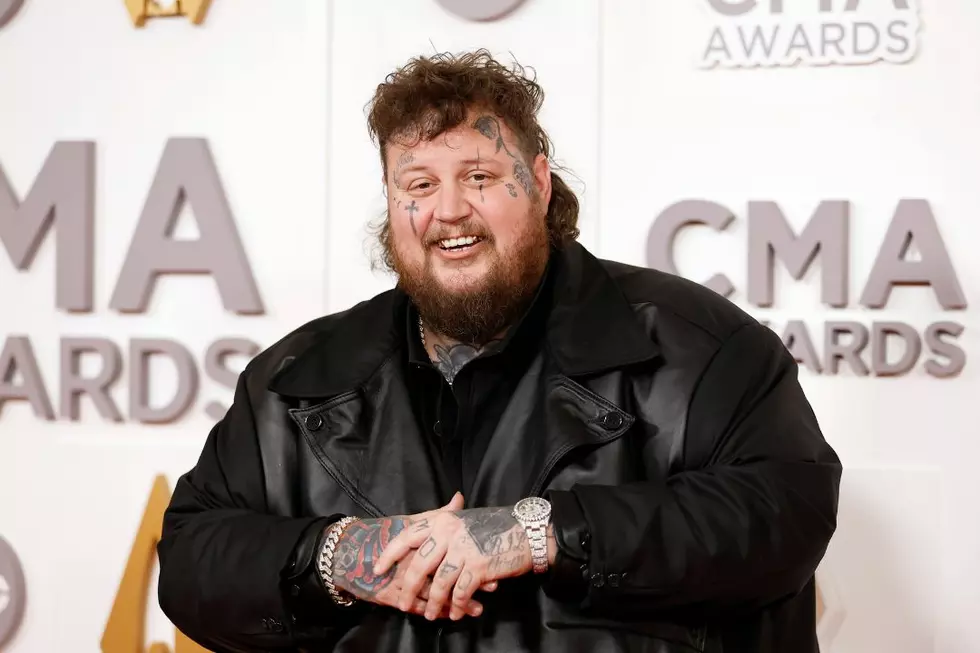 Jelly Roll Has Big Goals for Losing Weight in the New Year
Jason Kempin, Getty Images
Jelly Roll had a breakout year in 2022 that included opening for major tours, his first country hit and a headlining show at Nashville's Bridgestone Arena, among other accomplishments. In 2023, the Antioch, Tenn., native is looking forward to advancing in his music career, but he's also dedicated to improving his health.
Jelly Roll recently shared with Music Mayhem that he will commit the first half of the year before getting back on tour to losing weight and improving his health — once and for all.
"I'm going to spend the first couple months of the year just focusing on family and health," Jelly Roll shares. "I lost some weight this year in 2022, but in 2023, I wanna finally conquer the demon. I don't leave for a big tour until about the middle of the year. So, I plan on taking the first half of the year to tighten the album up and get some work in."
The singer, whose real name is Jason DeFord, says weight has been a struggle for him for much of his life. In fact, that's even how he earned his Jelly Roll nickname from his mother. But this year, he has a real plan for how he's going to lose the weight.
"I got a guy, man," he says. "I'm [about to] start working with my boy, who owns a gym in Brentwood, and we're [gonna] start getting after it at the top of the year."
Although Jelly Roll's official workout routine will begin at the start of 2023, he and wife Bunnie seem to already be getting in the groove of exercising. The singer is seen in a short workout video his wife recently shared on TikTok.
The "Son of a Sinner" singer will be hard at work reaching his weight goals for the first half of the year, but he also has big goals for his music career. He says 2023 will be about releasing new music and continuing to establish himself as a top artist in the country genre.
"Well, for me, it's about planting the flag to show people that I am here to stay," he says. "I think we've done a really good job of getting people to see where we're going, and now, we gotta get them to watch where we are and go with us where we're heading to. That's the goal."
See Country Artists Who've Lost Weight and Feel Awesome:
More From Taste of Country