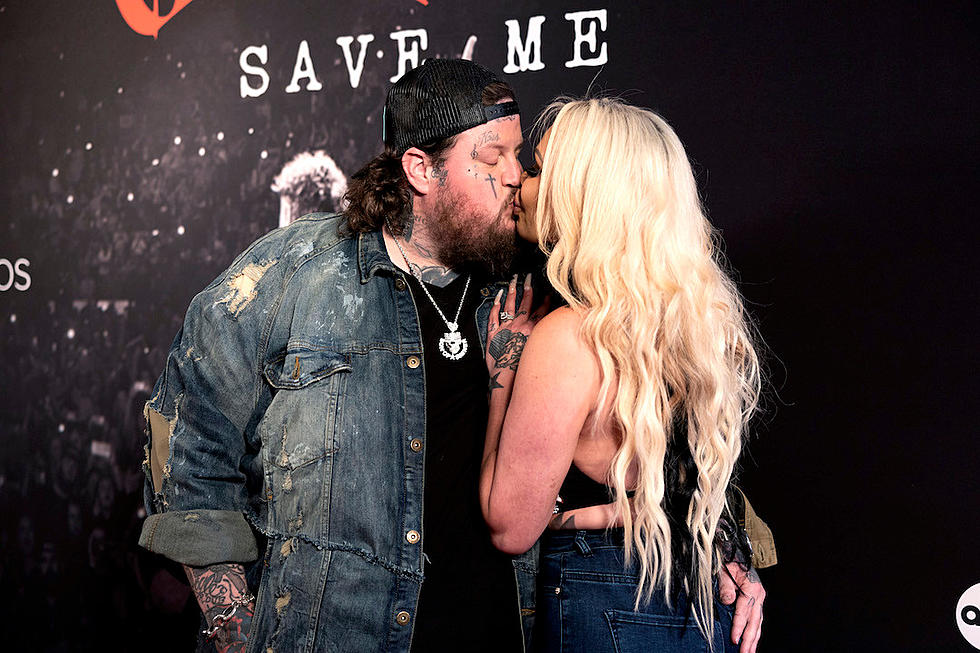 Jelly Roll and Wife Bunnie Xo Plan to Renew Their Vows This Year
Jason Kempin, Getty Images
Country power couple Jelly Roll and his wife, podcaster and internet personality Bunnie Xo, have plans to renew their wedding vows in 2023.
Bunnie shared the news on an Instagram Stories slide, also explaining some of the details about the look she's planning for the ceremony.
"J & I are doing a vow renewals this year!" she tells fans. "And I'm going to wear a real wedding dress since I didn't the first time we got married in that little chapel in Vegas. I'm having the hardest time finding an all nude-colored wedding dress."
The singer's wife goes on to ask for help from fans who might be a little more savvy than she is on bridal fashion.
"I know some of my bride-savvy mamas out there know some designers or websites I can look on for one! Helpppppp, weddings are not my thing, haha," Bunnie adds.
Jelly and Bunnie originally met back in 2016 during a show that he performed in Bunnie's hometown of Las Vegas. Back then, the singer hadn't had his big break yet, and she had no idea who he was.
"We hit it off. She said she fell in the love with the saddest eyes in the room," Jelly explained to Taste of Country last year.
Though some fans have speculated that Bunnie started dating Jelly for his money, he stresses that that's not true — in fact, she was much wealthier than he was at the time, thanks to her career in the sex work industry.
"I love it when they call her a gold digger, that's my favorite thing. She hates it. It infuriates her, it just flames her up," Jelly explains."But it just tickles me pink because when I met her, I was homeless living out of a '96 conversion van. If anyone was digging for gold, it was I, Popeye. I was the one that was over here searching. I was couch surfing and made it to the bedroom," he adds.
Bunnie also worked with Jelly to help him find a condo to live in in order to gain custody of his now-teen daughter, Bailee Ann. The couple got married on Aug. 31, 2016.
Country Music's Greatest Love Stories
More From Taste of Country