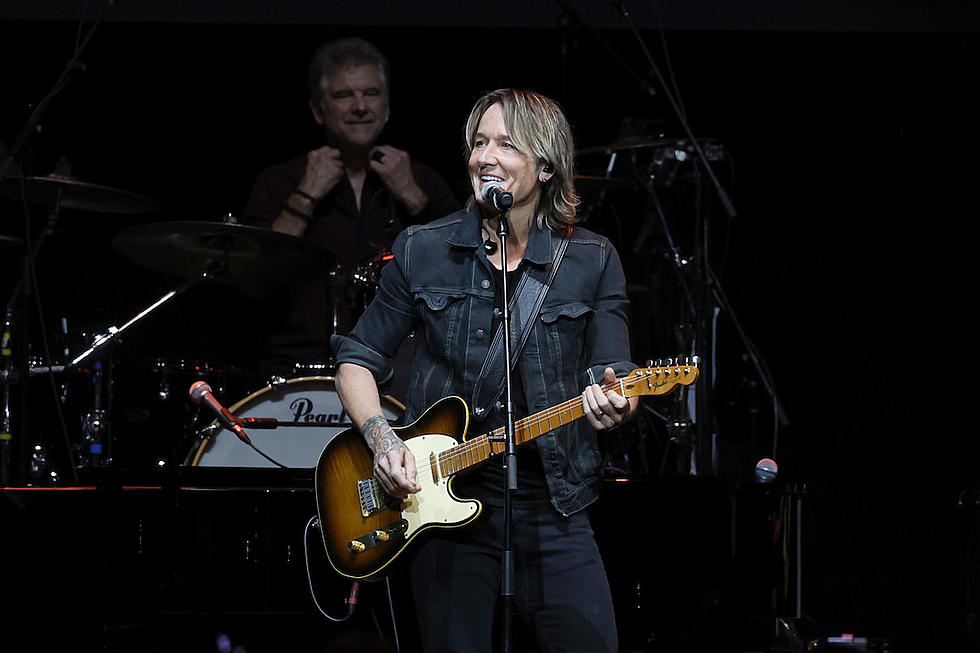 Keith Urban Joins the Bill for 2023 Formula 1 Las Vegas Grand Prix
Jason Kempin, Getty Images
Keith Urban will be part of an all-genre bill leading the Formula 1 Heineken Silver Las Vegas Grand Prix next month, an event that'll kick off race weekend in Las Vegas, Nev.
Urban is the lone artist repping country music during the show. The other performers are Andra Day, Bishop Briggs, J Balvin, Journey, Steve Aoki, Swedish House Mafia, Thirty Seconds to Mars and will.i.am. All 20 Formula 1 drivers will also take part in the opening ceremony, and Blue Man Group and Cirque du Soleil performers will also entertain the crowd.
2023 marks the inaugural Las Vegas Grand Prix event, with Urban and the rest of the lineup setting the tone for what will hopefully be an annual racing celebration for many years to come. A light and laser display, plus a drone show, will up the entertainment factor during the event.
"For the first-ever Formula 1 Heineken Silver Las Vegas Grand Prix it was important for us to create an opening ceremony that balances the spirit of Las Vegas with the global excitement that Formula 1 and these incredible drivers bring to each host city," explains Las Vegas Grand Prix, Inc., Ceo Renee Wilm.
Of course, Urban is no stranger to entertaining a Vegas crowd. In 2023, he mounted his second official residency in the city.
The Las Vegas Grand Prix opening ceremony is scheduled for Nov. 15. Tickets are available now.
PICTURES: See Inside Keith Urban + Nicole Kidman's Luxurious Tennessee Farmhouse
Keith Urban and Nicole Kidman were living it up in their 5,086-square-foot, 4-bedroom farmhouse in Franklin, Tenn., a rural community 30 minutes outside of Nashville. The house is beautifully well-appointed. The master bedroom features a very large walk-in closet, and the gated, 35-acre property also includes a gym, recreation rooms, an office and a three-car garage, as well as a utility barn. The couple sold their rural farmhouse in 2018 for $2.7 million.
Gallery Credit: Sterling Whitaker
More From Taste of Country