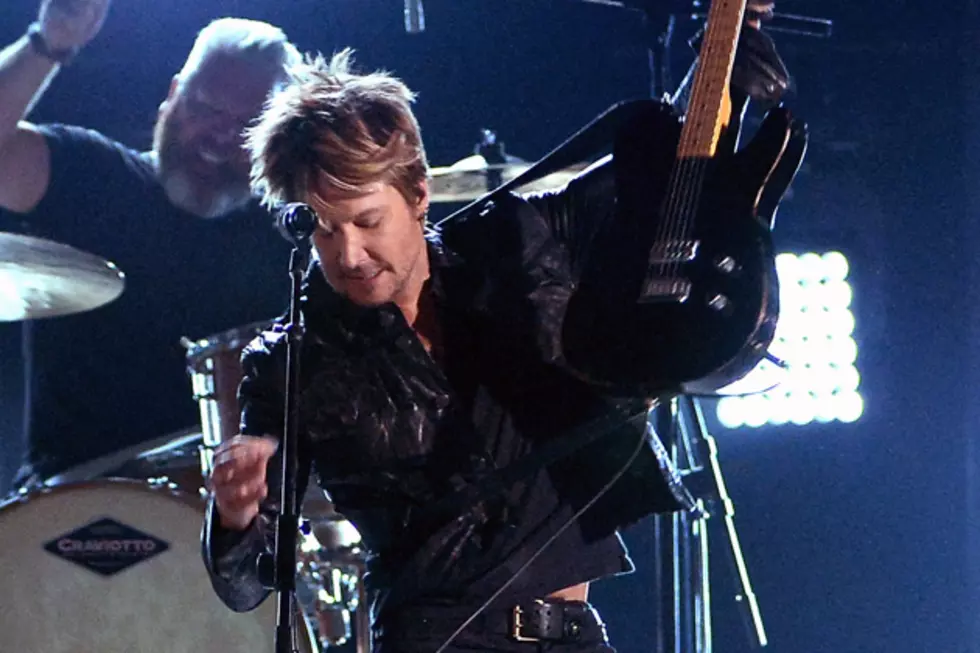 Keith Urban Electrifies With 'Even the Stars Fall 4 U' at 2014 ACM Awards
Ethan Miller, Getty Images
Keith Urban's performance of 'Even the Stars Fall 4 U' got the crowd at the 2014 ACM Awards on their feet and dancing.
With three drummers, the stage was literally pounding with adrenaline. Urban looked incredibly classy with his black leather jacket, and showed off an aggressive guitar solo that had fans cheering throughout.
'Even the Stars Fall 4 U,' which is from Urban's album 'Fuse,' was the perfect choice for an early ACM Awards performance; it amped up the excitement to an ever higher level and the fun 80's vibe was electrifying.
His vocals were spot on, and the crowd never stopped dancing throughout the song. When he finished, Urban received a well-deserved standing ovation and flashed his mega-watt grin, obviously pleased with his performance and the crowd's reaction.
More From Taste of Country