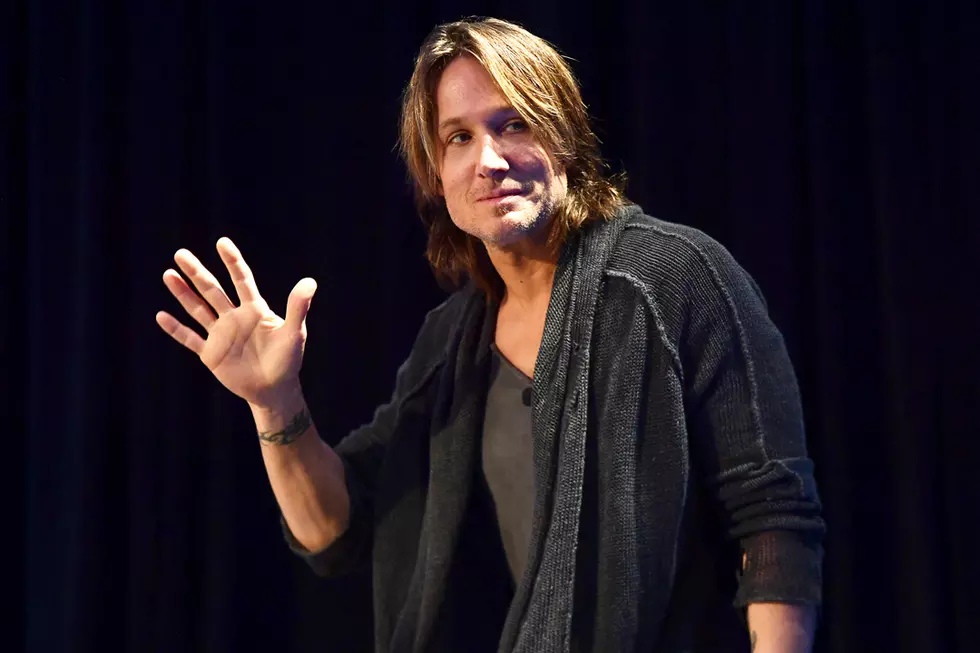 Keith Urban Gives Heartfelt Advice to Demi Lovato Following His Battle with Addiction
Matt Winkelmeyer, Getty Images
Keith Urban has been open about his past battle with addiction, and during an interview with Australian morning show Today Extra, the country singer offered up advice to pop singer Demi Lovato, who was hospitalized after a reported overdose last week.
"I don't know anything about her personally," Urban says, adding that he'd recommend to Lovato to keep "good people around her, and a willingness to want to live a different way if that's what she wants to do. It's all up to her."
TMZ initially broke the news about Lovato's overdose last week, reporting that she was rushed to a Los Angeles hospital after being treated with Narcan (a nasal spray used to treat emergency or suspected cases of opioid overdose) at her home. The singer has battled substance abuse for many years. People later updated the story, confirming that Lovato was in stable condition at the hospital. Their source also disputes that the overdose was related to heroin.
Urban previously opened up about his addiction in a 2016 profile in Rolling Stone. In the candid interview, the singer discussed his initial inability to stop drinking and taking prescription drugs, and his long road to sobriety.
"I didn't seem able to stop. There was no stopping this time. I'd go to sleep, wake up a couple hours later, go at it again, drinking to take the edge off. I remember thinking, 'I'm probably not going to make it until tomorrow,'" he tells the publication, "And then I thought, 'F**k it, I don't care. It'll be a relief to not have to. I'll take an Ambien and at some point I'll pass."
Urban has been sober for more than a decade now. He checked himself into the Betty Ford Center in Palm Springs in 2007, four months after he and Nicole Kidman wed. He took that course of action after his new wife staged an intervention.
"Nicole listened to her heart and did what she felt was the right thing to do," Urban told People in 2007. "To see that kind of love in action, that's very moving and deeply inspiring and just makes me want to be a better man."
These Country Stars Have Suffered Some Unbelievable Tragedies!
More From Taste of Country