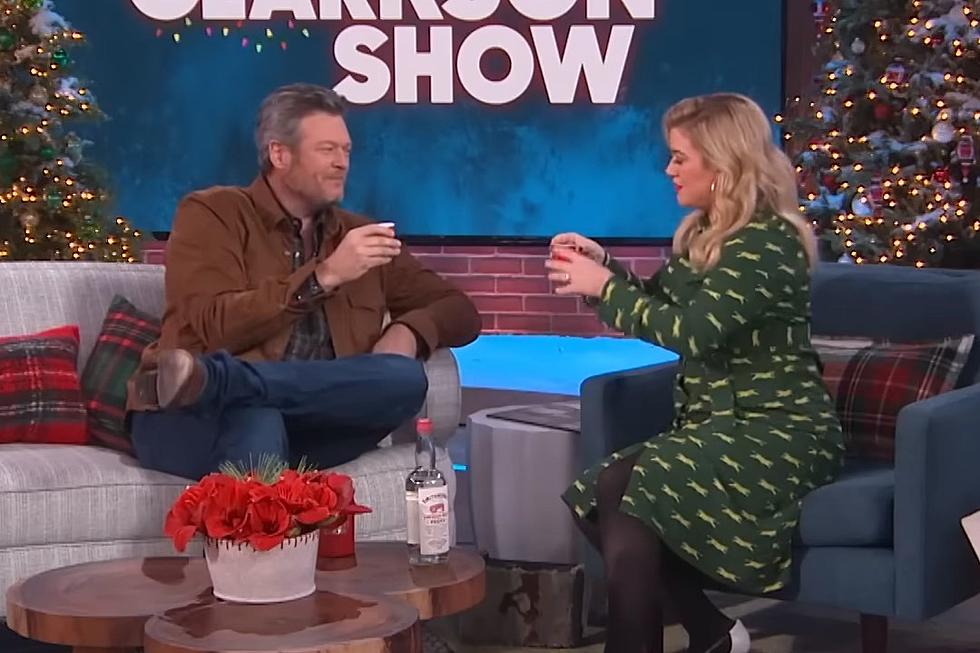 Kelly Clarkson Celebrates the Best of Blake Shelton on Her Talk Show [Watch]
YouTube
Blake Shelton and Kelly Clarkson have a sibling-like relationship. Although they fight and poke fun at one another, they truly love each other. Recently, Clarkson reflected on some of her best moments with Shelton on her talk show, the Kelly Clarkson Show.
The show's host used a video montage to honor Shelton and his final season on The Voice, which they will enjoy together as coaches. The video includes clips from Shelton's visits over the last four years. There are stories, games, vodka and plenty of laughs.
Clarkson revisited a 2020 chat with Shelton about his first performance, which just so happened to be at a pageant his mom entered him in. Not only did he sing at these shows, but he also had to dress up in his best evening attire.
"Did your evening wear end up helping you win, though?" Clarkson asks with a giggle.
"You just want to see the pictures," Shelton responds, while an old photo of him in a burgundy tuxedo flashes on the screen.
In another clip — a Christmas episode from 2019 — the pair share a shot of Shelton's Smithworks vodka.
"I can't believe you did a shot of vodka. I can already tell you're starting to act weird," the "No Body" singer says, pointing a finger at his friend.
It's not the only vodka reference Clarkson shared. During a 2019 visit with the rest of The Voice cast — at that time Carson Daly, John Legend and Gwen Stefani — Daly revealed that Shelton's coffee cup on set isn't actually coffee. The tea came when he was asked who he would choose to survive in the wilderness with.
"I'd pick Blake, I'd kill him and take the vodka out in his back pocket," Daly admits. "Because I got news for ya. You see his Starbucks mug on The Voice, right? You all see, yeah, it ain't coffee."
The nearly five-minute video is a reminder of how much fun these two have had over the years. Despite his decision to leave The Voice after Season 23, Shelton could still make appearances on Clarkson's show to promote music or to simply add to their inventory of outrageous moments.
The country singer announced he would be retiring from The Voice in October 2022. It's a move he considered making in 2020, but due to the pandemic, he decided to stick around until things were back to normal. Shelton has sat in the same red chair every season since the show began 12 years ago. He says the finale will be heavy for him.
"It's probably gonna be an emotional night, that last night. I mean, my God. It's been 23 seasons. 12 years. And I met my wife on there," he shares. "Everything good that could come from something like that, I maxed it out."
Blake Shelton's Winners From 'The Voice': Where Are They Now?
How many of the eight Team Blake winners from
The Voice
can you name?
Blake Shelton
is the show's winningest coach, and several have had hits at country radio and beyond. Several more have shifted genres, changed their name or just flat-out gone missing. Here is the latest on every Team Blake winner from
The Voice.
More From Taste of Country