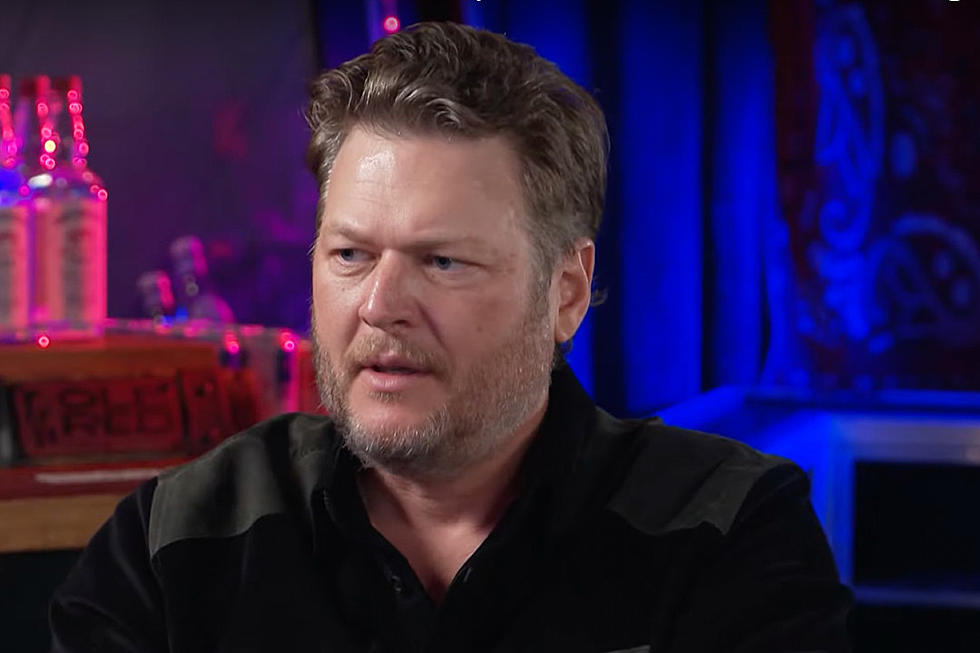 Blake Shelton Thinks His Last 'The Voice' Episode Will Be 'An Emotional Night' [Watch]
YouTube
Blake Shelton's decision to leave his coaching chair on The Voice has been in the works for a while -- in fact, he's been thinking about retiring from the show since 2020 -- but that doesn't mean it'll be easy to abdicate his spot when the time comes. In an interview with Entertainment Tonight, the singer admits he's expecting to have some emotional "last time"s over the course of Season 23.
"I don't think it's really gonna hit me [that it's my last season] until the last episode," Shelton says. "Because when you're in it, you're in it."
He says that he's already had some moments of reflection while filming the initial episodes of his last season. "There's been a few moments, especially the blind auditions, it dawned on me: 'That's it! I'm never gonna beg somebody to be on my team again. Never gonna hit this button again.'"
Still, Shelton being Shelton, he didn't get too sentimental about the whole thing. "I didn't cry or anything. Because I don't cry. I'm a man," he deadpans.
All jokes aside, it seems like Shelton wouldn't be all that surprised if a few tears come the last episode comes along. "It's probably gonna be an emotional night, that last night. I mean, my God. It's been 23 seasons. 12 years. And I met my wife on there," the singer says. "Everything good that could come from something like that, I maxed it out."
When he announced his upcoming departure from The Voice, Shelton explained that the main factor in that decision came down to his desire to spend more time with his wife and former fellow coach Gwen Stefani, as well as Stefani's three sons.
"The kids see me as a very important person in their life," he said at the time. "[When they ask], 'Why isn't Blake here?' I take that stuff to heart. I've made plenty of money, but you can't buy time back. I don't want any regrets."
The Voice Season 23 premieres on Monday (March 6) at 8PM ET on NBC.
10 Blake Shelton Facts You Probably Didn't Know
In this list of 10 things you didn't know about Blake Shelton, you'll learn what the singer thought of his '90s mullet, what his pet peeves are, what songs he sang when he entered pageants as a kid (yes, really!) and more.
More From Taste of Country