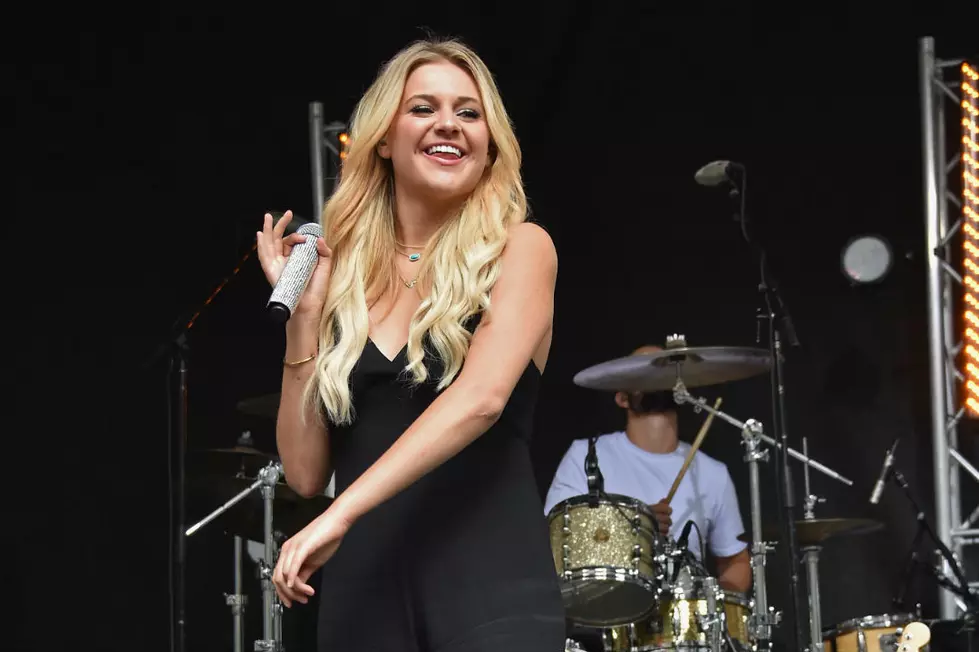 Kelsea Ballerini Calls 'Dibs' on Adorable New Puppy
Mike Coppola, Getty Images
Kelsea Ballerini is celebrating the release of her new album in an adorable way! The newcomer got herself a puppy and named him after her catchy new single, "Dibs." Let us warn you: he's the cutest.
Ballerini showed off her new furry friend on her official Instagram account, and Dibs' debut on the social media site is a good one. The pair haven't known each other very long, but they're already snuggling like best friends, and it seems Ballerini is completely smitten. "My heart has officially melted in to a puddle," she wrote as the caption, adding, "Meet my new pup. Dibs!"
Dibs seems to be a mix of a lab and a small breed dog. His blond 'hair' matches his mom's, although he's a little more unkept. Since the initial IG post, Ballerini has posted a few more images of her snuggling and being generally adorable with her new love. And it seems Dibs has really good taste — he's seen laying on top of a copy of Ballerini's single.
"Dibs" comes after the massive success of Ballerini's debut single, "Love Me Like You Mean It," proving the singer to be the female voice country needed. The song hit No. 1 on the charts — a major feat for a new female in country music — and "Dibs" seems to be on the path to a similar success.
When She's Not Working, Kelsea Ballerini Does This
Watch Kelsea Ballerini Perform "Love Me Like You Mean It" Acoustic
More From Taste of Country