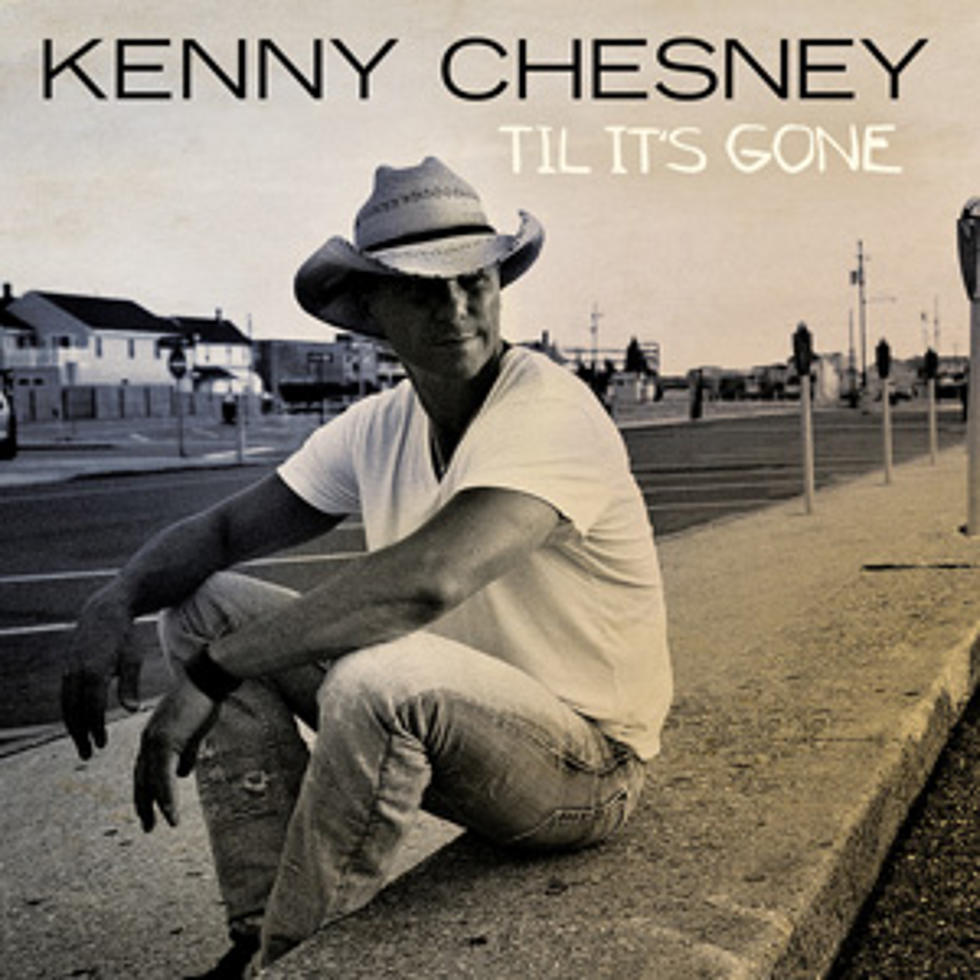 Kenny Chesney, 'Til It's Gone' [Listen]
Columbia Nashville
Kenny Chesney's second single from 'The Big Revival' recalls spontaneous romances that lived and died in many of his previous hits. The story told with 'Til It's Gone' will remind fans of 'Anything But Mine' from 2005, but the two tracks are sonically very different.
Every Chesney record includes one or two tracks about forbidden or reckless love. Chesney is a master of conveying what it's like to get lost in the night after a few drinks. "Got nowhere to go / And all night to get there / But I'm goin' there with you / Tonight we're runnin' on luck / If we're gonna use it all up / There's only one thing left to do," he sings to open 'Til It's Gone.'
The chorus is the finest moment for songwriters Rodney Clawson, David Lee Murphy and Jimmy Yeary. The lines are sharp and catchy and roll off the Tennessee native's tongue like a great pickup line.
"Break every rule we ever learned / Kick back and watch the big wheels turn / Light up the night and let it burn / Til it's gone, til it's gone, til it's gone."
After a very sonically original hit in 'American Kids,' Chesney pulls back and offers one more familiar to those who crank up their favorite FM station on weekend nights. Heavy electric guitars and thick bass taps hold this song down.
"One life, one chance / One ticket to the big dance / You and me still holdin' on / Right down to the last song," he sings at the bridge.
'Til It's Gone' is a song that could be found on so many of Chesney's previous records, yet it still sounds fresh for today.
Why Fans Will Love It: While Chesney didn't write this song, it feels tailored for him and his fans. The style and descriptions recall some of his earlier singles.
Key Lyrics: "Gonna take a deep breath and hold it in Twirl you around til my head spins / Kiss that lipstick, wear it thin / Til it's gone, til it's gone"
Did You Know?: Kenny Chesney is paying attention to what's popular on modern country radio, and in choosing songs for 'The Big Revival,' he made effort not to duplicate that sound.
Listen to Kenny Chesney, 'Til It's Gone'
See the Best of Country Music 2014 (So Far)