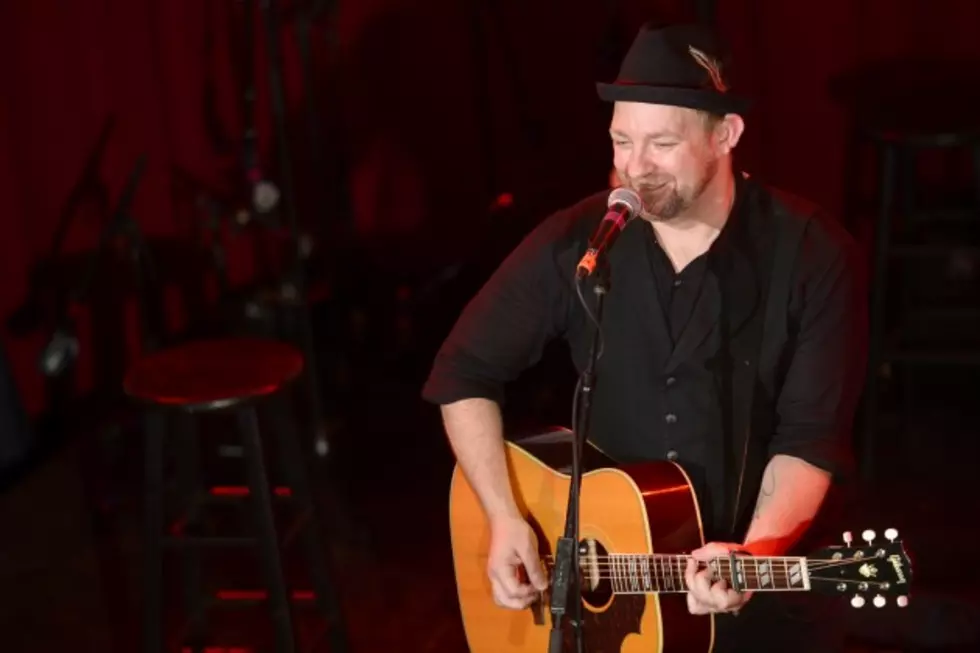 Kristian Bush Says 'Southern Gravity' Is Musical Joy
Michael Loccisano, Getty Images
If Kristian Bush has bad days, he sure hides them well. The always-exuberant singer embraces his sugar-sweet ways on his new solo album Southern Gravity, available April 7. Recently he said the project was as close as he could come to putting joy on an album.
The title track exemplifies that. The Atlanta-raised singer and songwriter sings about a great day at the beach. "Because I live in the south, you have to always know how far and in what direction the closest beach is," Bush tells Taste of Country Nights radio host Sam Alex, pointing the direction to the nearest beach to Nashville and his hometown.
But the song is more than that. "It's a thinly-veiled love song, which all my songs are," the Sugarland guitarist admits.
If you're wondering, Panama City Beach and Myrtle Beach are his two favorite haunts. The folky, feel-good ballad isn't an official single. So far "Trailer Hitch" has been the only song to crack radio, reaching Top 30 on American airplay charts. Oddly, it was huge in Australia. In fact, you can get the import of his album now, or you can just wait a few more days and pick it up at iTunes.
Sam Alex is the host of Taste of Country Nights radio, a syndicated night show which airs on more than 60 Townsquare Media Group stations nationwide. 
More From Taste of Country