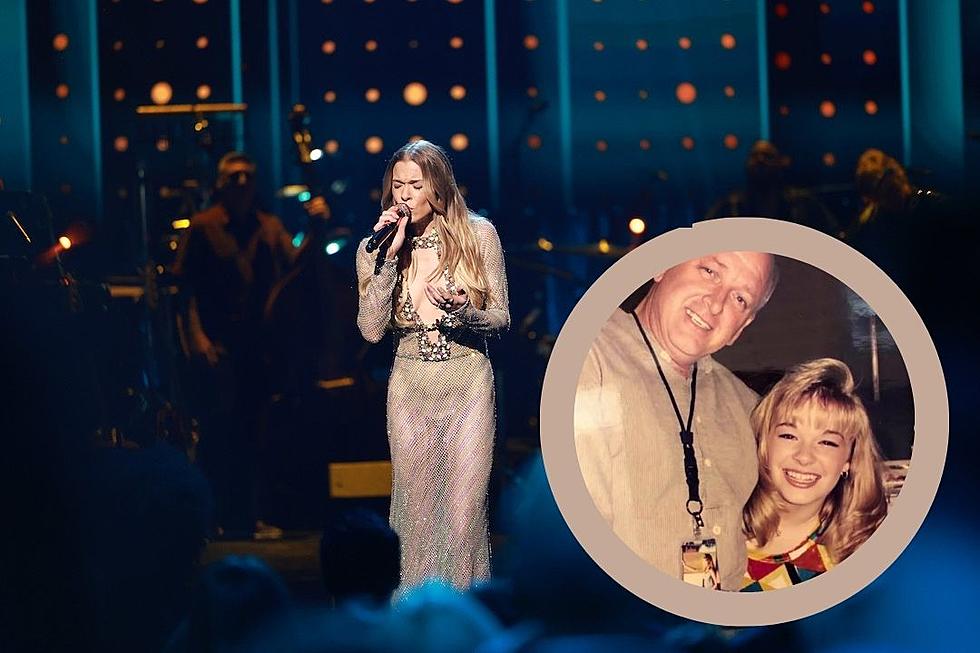 LeAnn Rimes Mourns the Death of Her Stepfather, Ted: 'Forever Grateful'
Matt Winkelmeyer, Getty Images/Instagram
LeAnn Rimes is mourning the death of her stepfather, Ted Miller.
In a social media tribute, the singer celebrated the life of a man who always reminded her to enjoy her childhood, even when she was juggling the demands of country music stardom at a very young age.
"Goodbye, Ted. Rest well! Your joy and childlike heart will forever be ingrained on mine," Rimes wrote on Instagram late last week, sharing a pair of photos of her stepdad.
"You encouraged me to be nothing but a kid when I had the whole world of adult expectation on my shoulders. You gave me a space to play and be loved in the fullness of my being and for that, I am forever grateful.
"I won the lottery when it came to stepdads!!! I love you...forever!" Rimes added.
Miller married Rimes' mother, Belinda Rimes, in the early 2000s, according to a report from CMT that was published at the time. That report describes Miller as an "old family friend who photographed LeAnn's rise to stardom."
A May 2001 profile in Texas Monthly further explains that Belinda and Miller met when the latter was a professional photographer and attended a musical event to take photos of the performers, including Rimes. Texas Monthly pins their wedding to the year 2000, while CMT reports that they wed in 2003; both sources agree that the ceremony took place in September.
Rimes' mother and father — Wilbur Rimes — divorced in the '90s. As a teenager, the singer was embroiled in a legal battle with her dad, claiming that he he pocketed about $7 million of her career earnings and kept a secret stash of tens of thousands of dollars. She filed suit against Wilbur, who countersued, citing Rimes' alleged irresponsible spending, according to ABC News.
At the end of her remembrance of her stepdad, Rimes asked fans to help honor Miller's memory by playing his favorite Christmas music. "All Ted wanted was for 'Silent Night' by Mannheim Steamroller to be played in his honor. Join me in playing it tonight," she wrote. "He would be thrilled! He loved Christmas ... as much as me!"
Rimes celebrates her love of the holidays by mounting an annual tour; that's a tradition she'll resume this year with eight December dates. She announced her Joy: The Holiday Tour last month.
See the Best Country Christmas Songs of All Time, Ranked:
More From Taste of Country