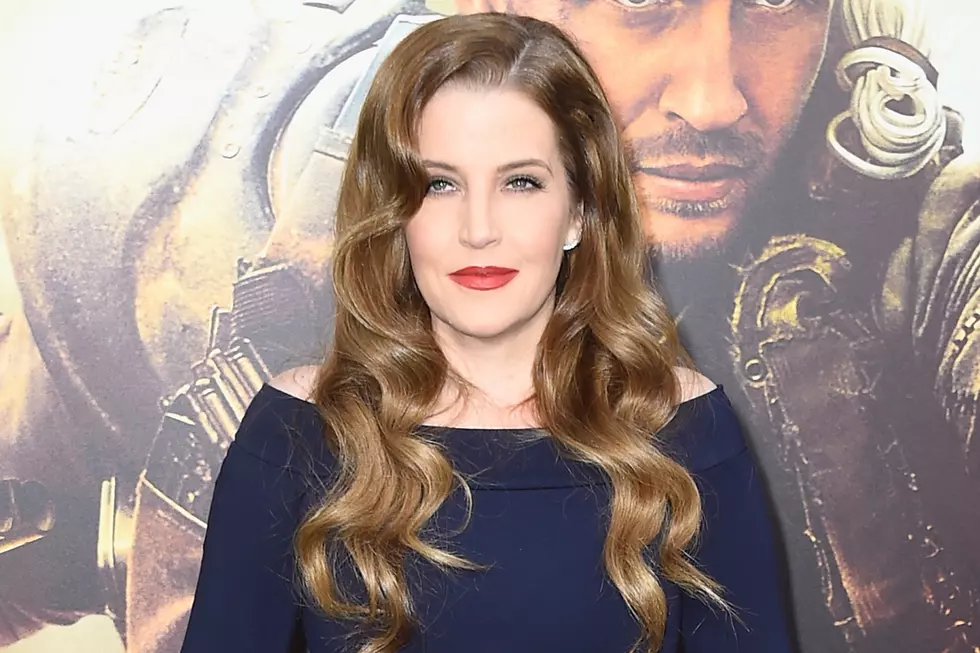 Lisa Marie Presley on Life Support After Suffering 'Full' Cardiac Arrest
Frazer Harrison, Getty Images
Elvis Presley's daughter Lisa Marie Presley was rushed to the hospital after reportedly suffering "full" cardiac arrest on Thursday (Jan. 12).
TMZ reports that paramedics were called to her Calabasas, Calif. home, where they performed CPR before she was taken to the hospital. Epinephrine was also administered "at least one time," per TMZ, and paramedics were able to regain a pulse before rushing her away.
Two nights ago, Presley and her mother, Priscilla Presley, attended the 2023 Golden Globe Awards in Los Angeles. Actor Austin Butler won a Golden Globe for his performance as the late singer in the movie Elvis. The moment overwhelmed the two women, according to multiple sources.
Lisa Marie Presley is 54 years old and has three children, plus one deceased: Her son Benjamin Keough died by suicide in 2020.
Update 6PM ET: Per TMZ, citing sources close to the situation, Presley is in a medically-induced coma and on life support. She had complained of stomach pains with increasing intensity earlier on Thursday and was discovered unresponsive by the family's housekeeper shortly thereafter. That's when 911 was called — Presley's ex-husband Danny Keough administered CPR until paramedics arrived. The pair divorced in 1994, but live together currently.
How Did Elvis Presley Die?
Similarities to Presley's cardiac event recall Elvis Presley's death. The late rock 'n' roller died in 1977 at age 42, after suffering a heart attack that — per History.com — was brought on by an addiction to prescription to barbiturates.
Lisa Marie Presley has also written of her addiction to prescription drugs. After the birth of her twin daughters in 2008, she was prescribed opioids and painkillers, leading to a very difficult path to break the cycle of addiction.
She revealed the battle in 2019 when she wrote the forward to a book called the United States of Opioids,: A Prescription for Liberating a Nation in Pain. 
Lisa Marie Presley Through the Years
Take a look back at the memorable moments from throughout Lisa Marie Presley's life and career. She died on Jan. 12, 2023 at the age of 54.
R.I.P.: 27 Country Singers and Songwriters Who Died Too Soon
These country singers had so much more to give. See 27 country singers who died much too soon: Keith Whitley, Mindy McCready, Troy Gentry and more.
More From Taste of Country