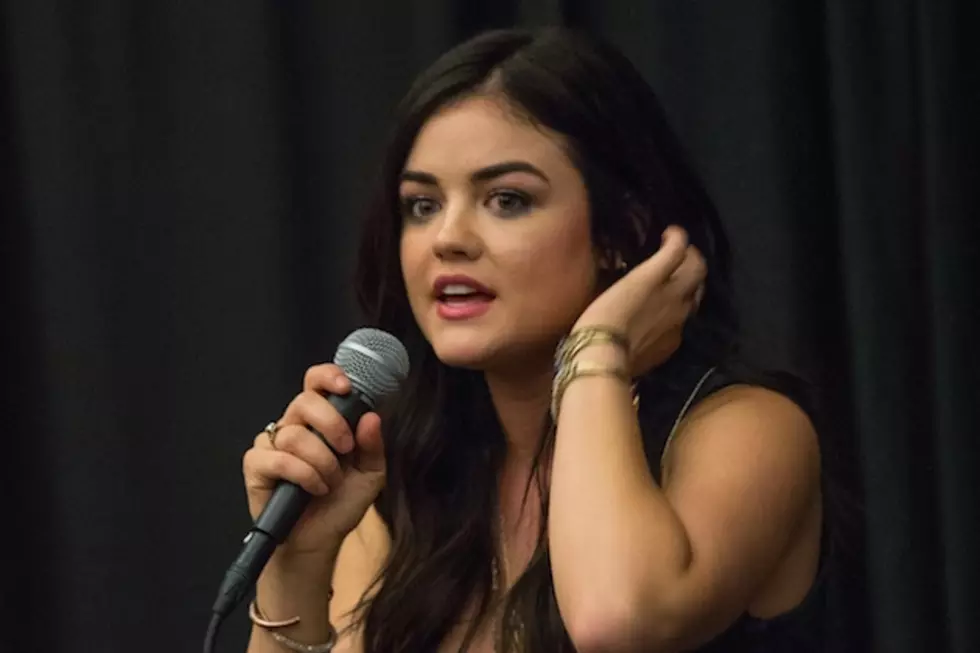 Memphis-Raised Lucy Hale Was 'Born and Bred on Country'
Larry Busacca, Getty Images
You can't take the country out of a Tennessee girl -- especially Lucy Hale. The 'Pretty Little Liars' star is fast becoming a recognizable newcomer in country music, and it could be because she feels comfortable, having been raised on country music.
The accomplished actress is truly passionate about her music, even citing it as her "baby" that has been a "a long time coming." She explains how nice it has been to immerse herself into the country music scene, telling WYRK's Clay Moden, "It's been really exciting. I started out in music and obviously have been doing the show for a little bit, and it's just been so nice to come back home (I'm from Tennessee), to get to spend more time here and get to do my real passion, which is music."
Although it may seem like a sudden jump from acting to music, Hale has been working hard at it for a long time, fine-tuning everything in her approach to launching her music career. "We spent the past year and a half just really trying to find my sound and get it right," recalls the 24-year-old.
Hale explains she was "born and bred on country" and has spent her lifetime listening to stars such as Shania Twain, Martina McBride, Faith Hill and Jo Dee Messina. All of her listening paid off, as she's now working alongside the stars to bring more country music to the masses.
But if there's one thing Hale is not so great at, it's culinary-related. She says humorously: "Here's the thing about cooking: I can follow a recipe with the best of 'em. But a real cook to me is sort of winging it and just throwing things in ... I want to say I'm a good baker, possibly ... like the cut 'n slice ones."
Well, she can stick to what she does best -- acting and singing -- and get in the kitchen some other day.
More From Taste of Country