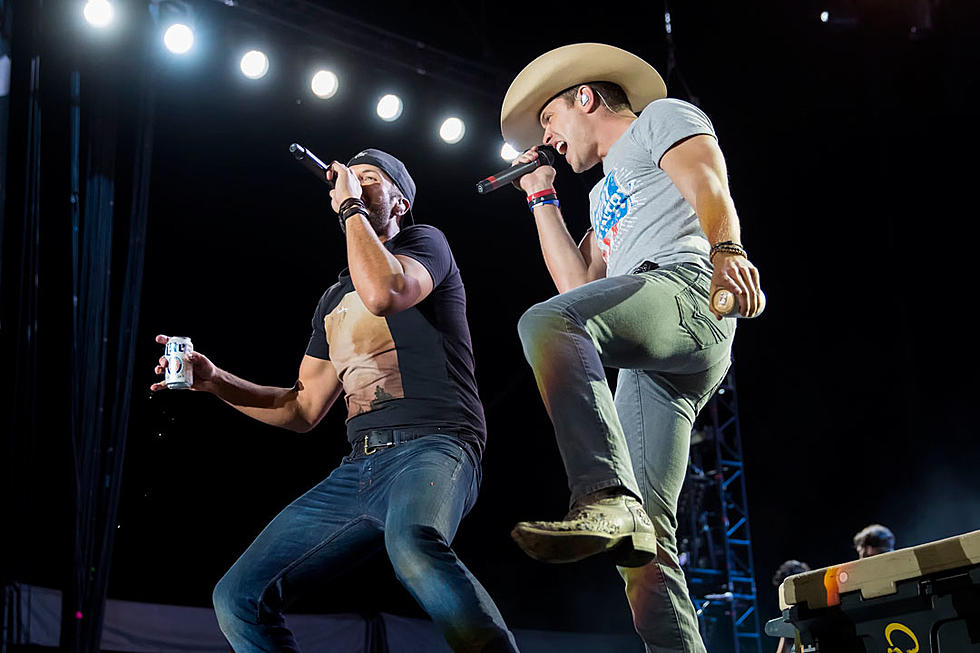 Luke Bryan's 2019 Crash My Playa Lineup Includes Dustin Lynch, Thomas Rhett, Lauren Alaina
Mark Davis, Getty Images
Bryan's fellow Georgia natives and the newest member of the Grand Ole Opry will help the ACM and CMA Entertainer of the Year put on the ultimate country music destination vacation, which takes place January 23 - 26, 2019 in Riviera Maya, Mexico.
This is Rhett and Alaina's first time to perform at the Caribbean concert, but Lynch has appeared at all four of the previous events.
"So excited to have Thomas Rhett and Lauren join us for the first time at Playa," Bryan says in a press release. "I can't even imagine doing these shows without Dustin a part of it. This makes 5 for 5!"
Relive Some Truly Unforgettable Luke Bryan Moments
"I'm pumped to get down to the beach in January to hang out with Luke and play at Crash My Playa," adds Rhett. Says Alaina: "I love the beach, Luke Bryan, Thomas Rhett, and Dustin Lynch. I have a feeling this will be a trip to remember, or at least try really hard to remember. Ha!"
Lynch is also looking forward to returning. "Getting to kick off the last four years at Crash My Playa has been amazing," he says in a press release. "I've made so many friends and memories and look forward to going 5 for 5 with my big bro Luke!"
It's apparently never too early to start planning. In fact, the Barceló Maya, the host resort for Crash My Playa, is already sold out. However, there are four other participating resorts who have limited packages still available. To check out accommodation, activity, and concert details, click here.
42 (More) Reasons You've Gotta Love Luke Bryan:
More From Taste of Country