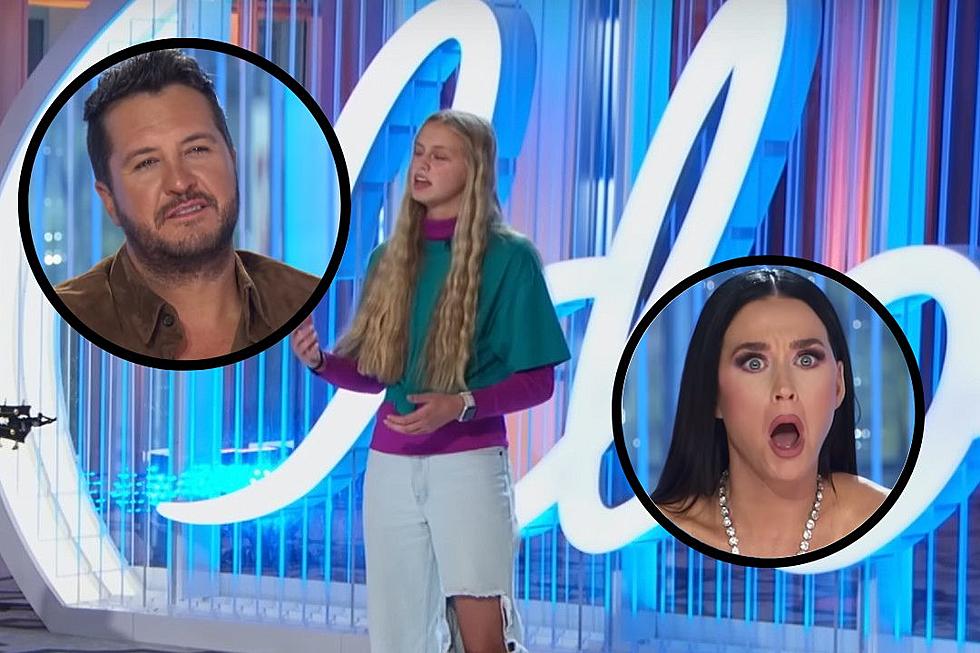 Luke Bryan is 'Hooked' on Young 'American Idol' Hopeful After 'Incredible' Audition [Watch]
YouTube
16-year-old American Idol contest Haven Madison stunned the judges nearly speechless with her audition performance of an original song, "Fifteen." Before this season of the hit televised singing competition premieres on Sunday night (Feb. 19), fans can preview that stand-out clip right now.
Madison, a student from Clarksville, Tenn., whose dad is the lead singer in a Christian touring band, arrived at her Idol audition with a gripping original composition about the pain of being told to wait to chase her dreams, because she's still young.
"What if I want it now? / What if I don't wanna wait? / What if I don't wanna waste my time waiting on someday?" Madison sang in the chorus of her song, as her dad sat beside her and gently strummed an acoustic guitar.
Throughout her performance, it was clear that the judges were impressed. Luke Bryan looked a little misty-eyed as he watched Madison sing; Lionel Richie grinned broadly and Katy Perry's jaw dropped open in amazement. As Madison sung her final line -- "What if I want it now?" Perry flew to her feet, screaming, "You can have it!" "You can have it right now," Richie agreed, as Bryan clapped in agreement.
"Let's go to the studio right now," Richie added. "Can we cut that song right now?"
Both Madison and her father were in tears at the judge's response, and Perry turned to him, saying "Dad, are you okay?!" In response, the guitarist stood up and gave his daughter a tearful hug as the judges continued to rave about her performance.
"Young lady, your songwriting ability is incredible," Richie said. "You can be anything you wanna be right now. It's believable. Artist, voice, songwriting. Check, check, check. I don't see anything wrong now except the world doesn't know anything about you. But they will. That was incredible. And I am so happy you came to American Idol."
When it was his turn to speak, Bryan highlighted Madison's ability to tap into what most clearly resonates with young music fans. "I think when a 16-year-old can really speak the 16-year-old language that all the other 16-year-olds wanna hear, it's really special," he noted, adding, "Let dad just hit the record button."
Bryan also recapped the moment on his social media, writing "[Haven Madison] hooked us with her original song 'Fifteen' and we can't wait to hear more."
Madison's Gold Ticket to Hollywood was a no-brainer for all three judges, meaning she'll proceed to the next round of American Idol competition. She's just one of the new Idol hopefuls fans will meet during the Season 21 premiere, which airs on Sunday night (Feb. 19) on ABC.
See American Idol Contestants Then and Now
More From Taste of Country