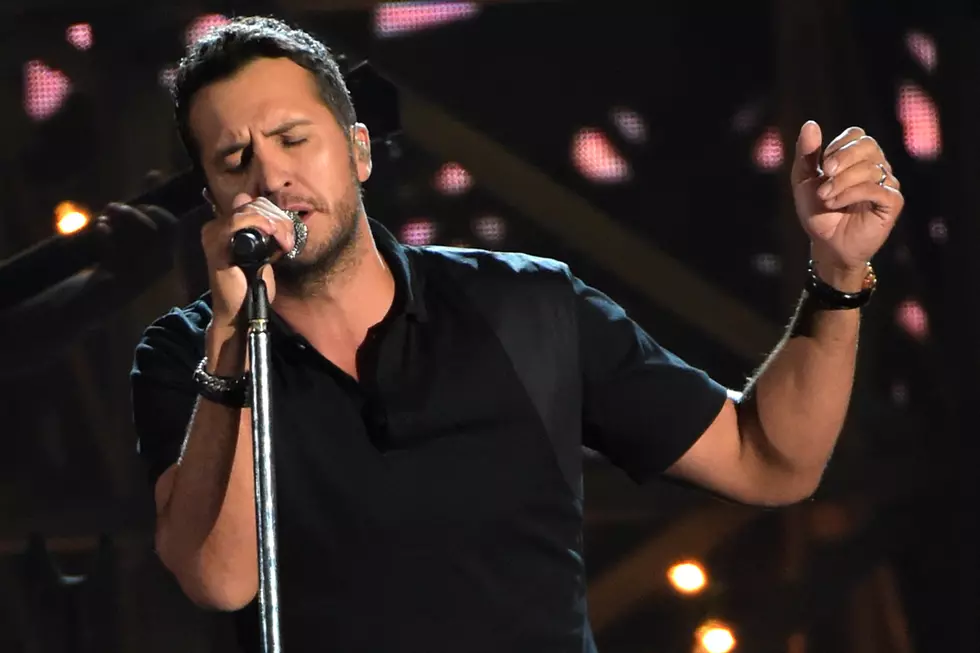 Luke Bryan Wins Entertainer of the Year at the 2014 CMA Awards
Rick Diamond, Getty Images
Luke Bryan took home the big one! Say hello to the 2014 CMA Entertainer of the Year.
Making his first CMAs appearance since 2005, Garth Brooks presented the biggest award of Country Music's Biggest Night to Bryan, who took the stage with tears in his eyes after giving an extra long hug to wife Caroline.
"Well, first of all, I've never met Garth," said the appropriately flabbergasted singer. "Hey Garth -- can I hug you again?"
After giving a sly wink to his wife, Bryan proceeded to give the most heartfelt and poignant acceptance speech of the night, calling on his brother and sister who passed away in 1996 and 2001, respectively.
"Thank you God above, thank you so much," said the 'Play It Again' singer. "I have some angels in heaven, my brother and sister are up there … Caroline, I love you baby. To everybody in my world that's put this moment in my life together."
Bryan was uncharacteristically lost for words during his speech, but still made sure to thank all those who paved the way for him and, of course, his fans.
"These fans -- these country music fans, thank you so much," he exclaimed before glancing back to Brooks. "Thank you so much for pioneering things, [for] making it possible for me to follow my dreams every night."
"We're gonna have a good time tonight!" Bryan shouted as he left the stage with his award in hand.
Well, Luke, you deserve it!
See the Top 5 Moments From the 2014 CMA Awards