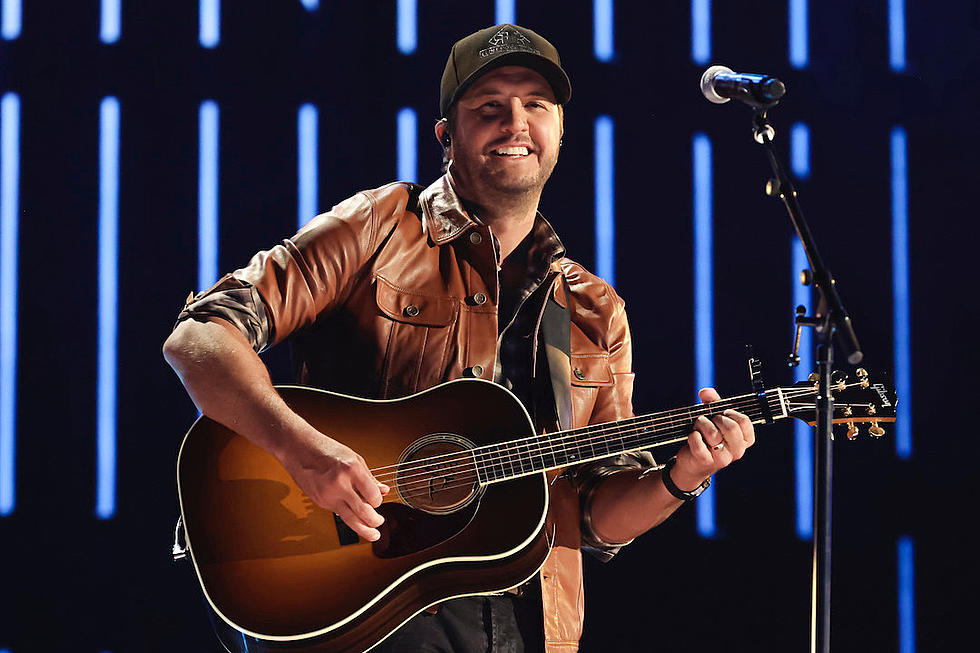 Luke Bryan Adds Six New Dates to His Las Vegas Residency
Kevin Winter, Getty Images
Luke Bryan is extending his Luke Bryan: Las Vegas residency into early September. On Monday (Feb. 13), the singer announced six new dates, all of which will take place at Resorts World Theatre inside Resorts World Las Vegas.
Bryan announced the news on social media in tandem with his fellow American Idol judge Katy Perry, who was simultaneously announcing an extension on her own, separate Las Vegas residency extension for summer 2023.
"What are you doing on my Instagram?" Perry asks Bryan at the beginning of the clip.
"I'm trying to get some of your 100 million followers!" he jokingly replies.
"We both have shows at Resorts World in Vegas," Bryan explains. "... I'm doing new shows, we're putting them on sale this Friday."
The two stars can barely get through their announcement without laughing and joking around with each other, and Perry points out that she and Bryan share the same backstage amenities at Resorts World Theatre when they're in town for their respective shows.
"We share the same ... dressing room," Perry says.
"Wherever I pee, you pee," adds Bryan.
"It's strange sometimes, I have to have the toilet cover changed, because after a run of Luke's shows, it's just been ... used up," Perry shoots back drily, before Bryan bursts out laughing.
Bryan's new dates mark the continuation of a Vegas stint that he launched back in February 2022. That September, he announced he'd be headed back to Vegas in 2023, putting dates on the books for February, March and April. Now, only halfway through that leg, the singer has extended his stay in Vegas once again.
Tickets for the newly-announced dates go on sale this Friday (Feb. 17) at 10AM PT. In the meantime, Bryan will also keep busy with his 2023 Country On Tour, a trek that kicks off on June 15 in Syracuse, N.Y.
Luke Bryan: Las Vegas New 2023 Dates:
Aug. 30, Sept. 2, 3, 6, 8, 9
Pictures: See Inside Luke Bryan's Stunning Beach House
Luke Bryan
listed his 4,600-square-foot beach house for sale in December 2022. The stunning Florida mansion includes four bedrooms and bathrooms and comes furnished. The master bedroom overlooks 95 feet of water frontage, but if you don't want to descend all four floors to get there, you can absorb the warmth of the private, heated pool. This Santa Rosa Beach property is on sale for $18 million, among the most ever for a
country star's house
.
More From Taste of Country