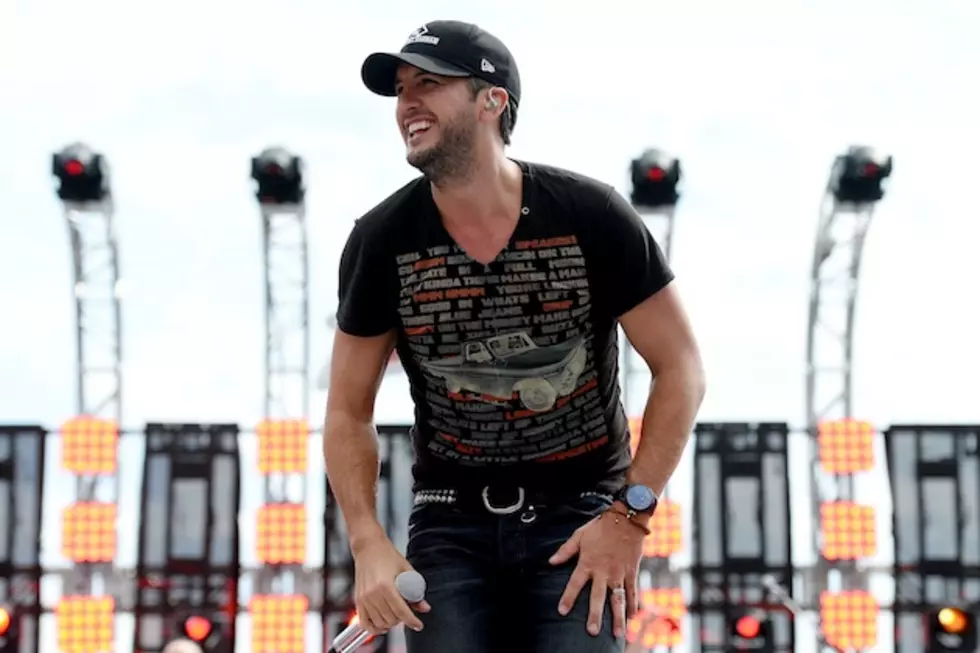 Luke Bryan Performs at Daytona 500, Shares Love of NASCAR
Jared C. Tilton, Getty Images
Luke Bryan doesn't just like NASCAR -- he loves it. That's why it's so exciting that the country star took his high-octane tunes and performed at Daytona 500 for the pre-race concert on Sunday (Feb. 23) in Daytona Beach, Fla.
"Growing up as a huge NASCAR fan, that was what we did, watch races on Sunday," Bryan shares. "My dad was a crazy Cale Yarborough fan. I've been a part of so many races through the years, but this is my first Daytona 500. I'm super excited about being here."
The 'That's My Kind of Night' hitmaker personally knows, in his estimate, 10 to 15 drivers, which is why he declined to pick a winner during a news conference before the race. He's worked on various promotional appearances and charity functions with Dale Earnhardt Jr., Jimmie Johnson and Brad Keselowski -- who even once raced with Bryan's picture on the side of the car.
While NASCAR and country music go hand-in-hand, the singer thinks there are even more similarities behind the scenes. He compares NASCAR teams to his road crews on tour.
"I'm only as good as all the people around me, and so are drivers," Bryan reveals. "I have 60 guys that work for me out on the road and make me who I am. Without those guys, it doesn't happen. As a NASCAR driver, in probably the most competitive environment on earth, you have to have a strong team around you."
With a performance that had fans screaming and his signature dance moves on hand, Bryan was definitely a 'winner' at the Daytona 500. However, it's fair to say that Bryan loves Spring Break almost as much as he loves the racing sport -- he'll release his sixth 'Spring Break' EP in March.
More From Taste of Country