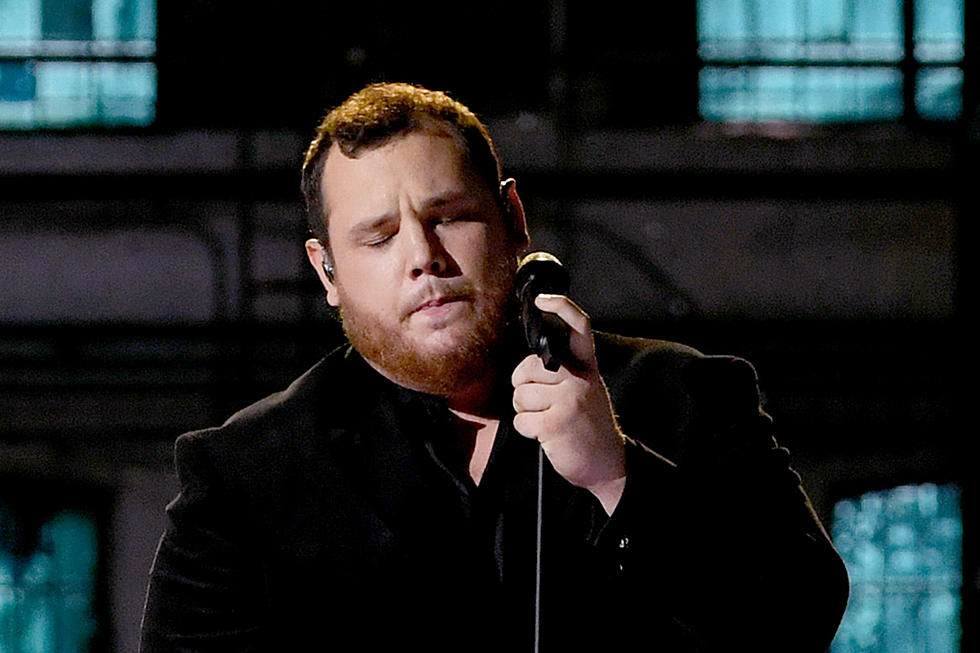 Luke Combs' ACM Awards Performance of 'Beautiful Crazy' Has the Audience on Their Feet
Kevin Winter, Getty Images
Luke Combs performed his hit "Beautiful Crazy" at the 2019 ACM Awards on (Sunday) April 7, bringing the fans and country stars in attendance to their feet.
The performance featured a violinist and Combs singing at a microphone stand with just the violin and a guitar accompanying his powerful vocal performance. The screens showed stained glass while the entire audience lit up with lights, swaying along to the song.
The simplistic performance was powerful with pitch-perfect and passionate vocals. By the end of the song, the entire audience was giving Combs a standing ovation.
See the Top 5 Moments from the 2019 ACMs
"Beautiful Crazy" has made Combs the first artist ever to send his first five consecutive singles to the top of Billboard's Country Airplay chart. The song is also his fastest-rising song to date at sixteen weeks to No. 1.
Combs will also took the stage with Brooks & Dunn to perform a collaboration on their classic hit "Brand New Man," which he helped them re-record for their new Reboot album. They rehearsed together and the duo admits that they were amazed by Combs' ability to ace the song on the first try.
"When their music was coming out, it was kind of like the heyday of me being a kid in the car with my parents listening to the radio, so I just gravitated heavily towards Brooks & Dunn," Combs tells Taste of Country and other media about his love of the duo.
See More from the ACM Awards Red Carpet:
More From Taste of Country