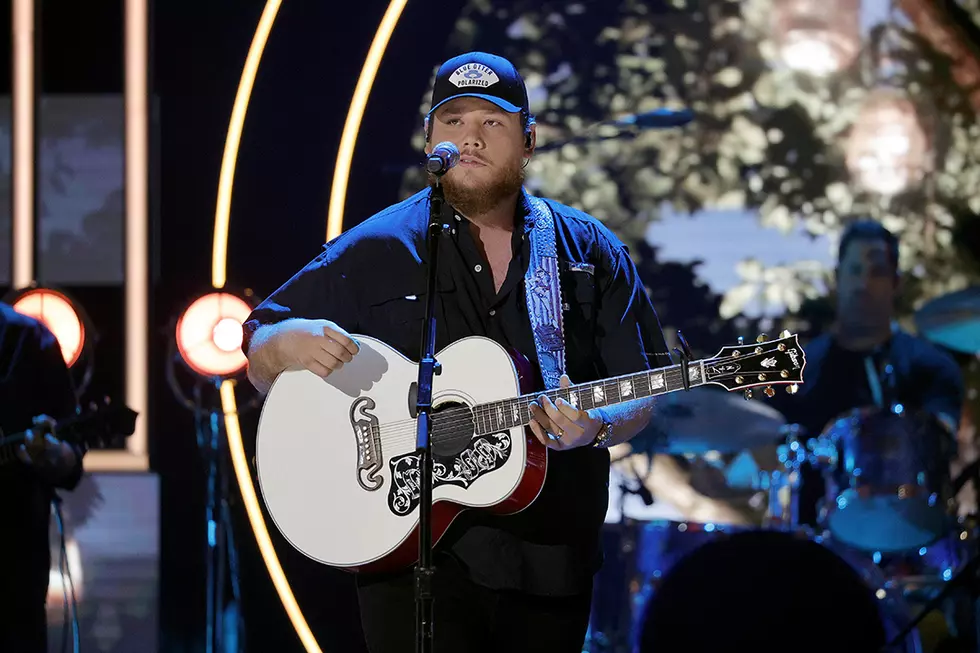 Luke Combs Sets a Release Date for Long-Awaited '5 Leaf Clover'
Jason Kempin, Getty Images
Luke Combs is dropping one of the most-requested unreleased songs in his catalog. "5 Leaf Clover," a ballad he's been teasing and occasionally performing for well over a year, will arrive on St. Patrick's Day -- March 17.
"Know y'all are ready for 5 Leaf Clover, so going ahead and releasing it 1 month from today on March 17!" The singer wrote on Twitter. To tide fans over until the full version is out, he shared a snippet of the song's studio version, including the chorus.
"I know I'm a lucky man but I ain't sure why I am / 'Cause it ain't like anyone deserves the world in the palm of their hand," Combs sings in the chorus of the power ballad. "I've hit my knees, thankful as can be, but the one thing I can't get over / Is how'd a guy like me, who'd have been fine with three, wind up with a 5 leaf clover?"
St. Patrick's Day is a fitting release date for a song with a clover metaphor, but Combs' new ballad has already proved that it has year-round impact. The singer first shared a performance video of "5 Leaf Clover" back in the summer of 2021, and its message of gratitude and overwhelming luckiness immediately resonated with his listeners. The song has become a cult classic among Combs' fan base, and many were disappointed not to see it on the track list for his June 2022 album, Growin' Up.
There's good new in that department, too: "5 Leaf Clover" is Track 16 on his next project, Gettin' Old, which is a counterpart of sorts to Growin' Up and arrives in full on March 24. That album also includes songs like "Love You Anyway," "Tattoo On a Sunburn" and a cover of Tracy Chapman's "Fast Car."
Pictures: Luke Combs Performs at the 2023 Grammy Awards
Luke Combs
performed his song "Going, Going, Gone" at the 2023 Grammy Awards.
More From Taste of Country