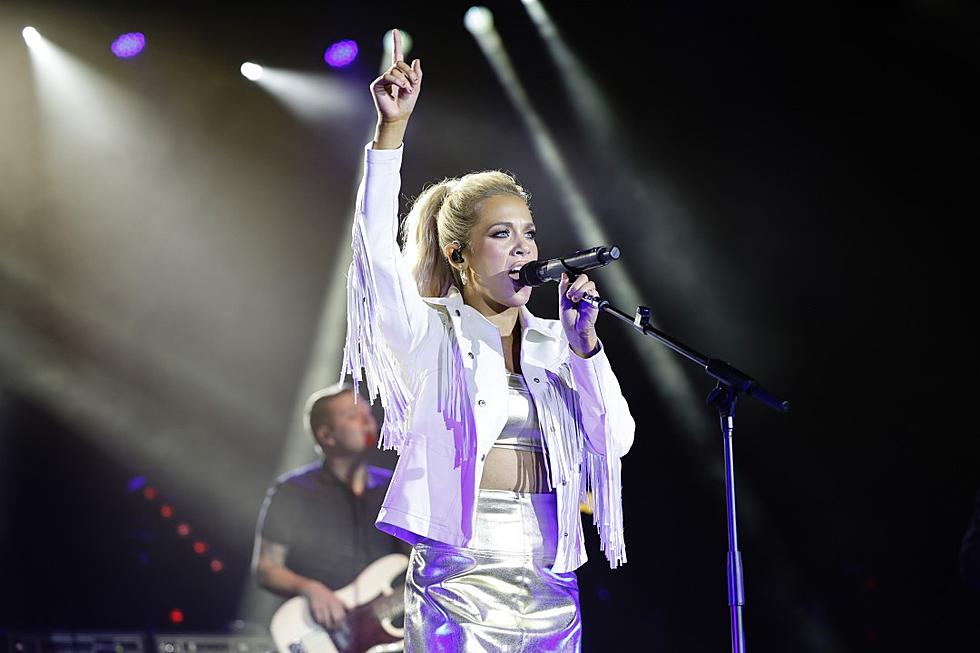 Megan Moroney Announces the Lucky Tour for Fall 2023
Getty Images
Megan Moroney is planning a busy fall this year with the announcement of the Lucky Tour. The trek is named after her forthcoming album, Lucky which arrives May 5.
The "Tennessee Orange" singer will kick things off in New York City on Sept. 20 with a show at the Bowery Ballroom and wrap up in Atlanta at Buckhead Theatre on Nov. 10.
Moroney will also headline shows in Chicago, Los Angeles and New Braunfels, Texas for the first time.
It's proving to be a very travel-heavy year for the budding country artist, who will embark on her first headlining tour with Logan Crosby in April. The Pistol Made of Roses Tour — named after her EP — is scheduled to hit nine cities from April 13 through April 28. Moroney will then spend much of the summer opening for Brooks & Dunn on the Reboot 2023 Tour alongside Scotty McCreery, keeping her occupied May 4 through June 17.
Moroney currently has a Top 20 hit on her hands as "Tennessee Orange" continues to climb Billboard's Country Airplay chart. She dropped her follow-up track "Lucky" on March 9 after announcing her album of the same name.
Megan Moroney's 2023 the Lucky Tour Dates:
Sept. 20 - New York City, N.Y. @ The Bowery Ballroom
Sept. 21 - West Springfield, Mass. @ The Big E
Sept. 22 - Philadelphia, Pea. @ Theatre of Living Arts
Sept. 23 - Washington, D.C. @ The Hamiliton
Sept. 28 - St. Louis, Mo. @ Delmar Hall
Sept. 29 - Indianapolis, Ind. @ 8 Seconds Saloon
Sept. 30 - Chicago, Ill. @ Joe's on Weed St.
Oct. 13 - Los Angeles, Calif. @ Troubadour
Oct. 14 - Bakersfield, Calif. @ Buck Owens' Crystal Palace
Oct. 19 - Denver, Colo. @ Bluebird Theater
Oct. 20 - Salt Lake City, Utah @ The Grand at The Complex
Oct. 21 - Grand Junction, Colo. @ Warehouse 25 Sixty-Five
Oct. 25 - Phoenix, Ariz. @ Crescent Ballroom
Oct. 26 - San Diego, Calif. @ Moonshine Beach
Oct. 27 - Las Vegas, Nev. @ Stoney's Rockin' Country
Nov. 2 - New Braunfels, Texas @ Gruene Hall
Nov. 3 - Houston, Texas @ Warehouse Live Ballroom
Nov. 4 - Dallas, Texas @ The Studio at The Factory
Dec. 7 - Nashville, Tenn. @ Brooklyn Bowl
Dec. 9 - Charlotte, N.C. @ Coyote Joe's
Dec. 10 - Atlanta, Ga. @ Buckhead Theatre
PICTURES: See Opening Night of Taylor Swift's Eras Tour
Taylor Swift
kicked off her much-anticipated
Eras Tour
on Friday night (March 17) with a performance in Glendale, Ariz., celebrating her first return to the stage in five years with a three-hour-plus, 44-song set that spanned her entire career.
More From Taste of Country