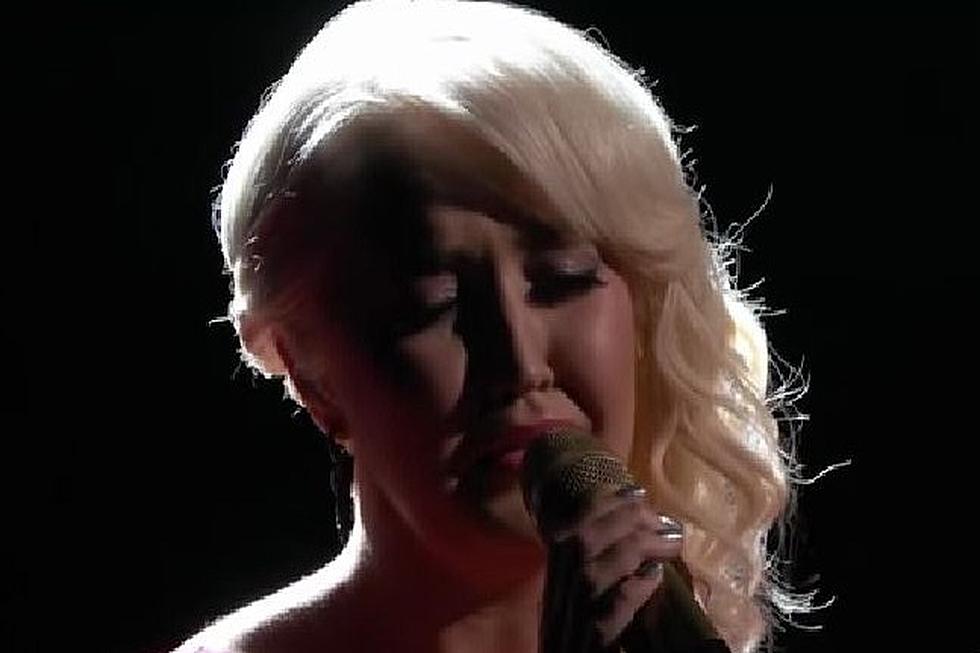 Meghan Linsey Performs 'Amazing Grace' on 'The Voice' [Watch]
YouTube
Nashville-based singer Meghan Linsey has advanced another week on The Voice after a blockbuster performance of "Amazing Grace" on Monday night (May 4).
Linsey — who shot to fame as half of the duo Steel Magnolia after winning Season 2 of Can You Duet — auditioned for The Voice this season to re-invent herself after the duo split. Her audition was strong enough for three of four judges to turn their chairs for her, with the single exception of Blake Shelton, who later stole her after she was eliminated in a battle round. Ironically, she is now the only member of Team Blake left in the competition.
The singer came through for her coach again on Monday with two very different performances. First she tackled James Taylor's "Steamroller Blues," but her big moment was when she returned for an emotional performance of "Amazing Grace" that she dedicated to her mother, who was in the audience. She began acapella, then was joined by a pipe organ for a starkly soulful rendition that kept the focus on her powerful vocal chops.
Linsey tells Nashville's The Tennessean newspaper that although she didn't really put that much planning into her performances, she felt they "really did show my range and my power and what I do in two totally opposite spectrums." It was enough for her to move on to another round on Tuesday (May 5), while Kimberly Nichole from Team Christina was eliminated from the competition.
Linsey will return to Nashville for a performance at the Wildhorse Saloon Wednesday night (May 6), which will be filmed as part of her hometown visit that will air next Monday night (May 11). There are just two weeks left in the competition, and she tells the The Tennessean she has no clear plan other than to "go with my gut ... I just have to do me and do my thing on it and be confident. At the end of the day, that's all any of us can do."
More From Taste of Country