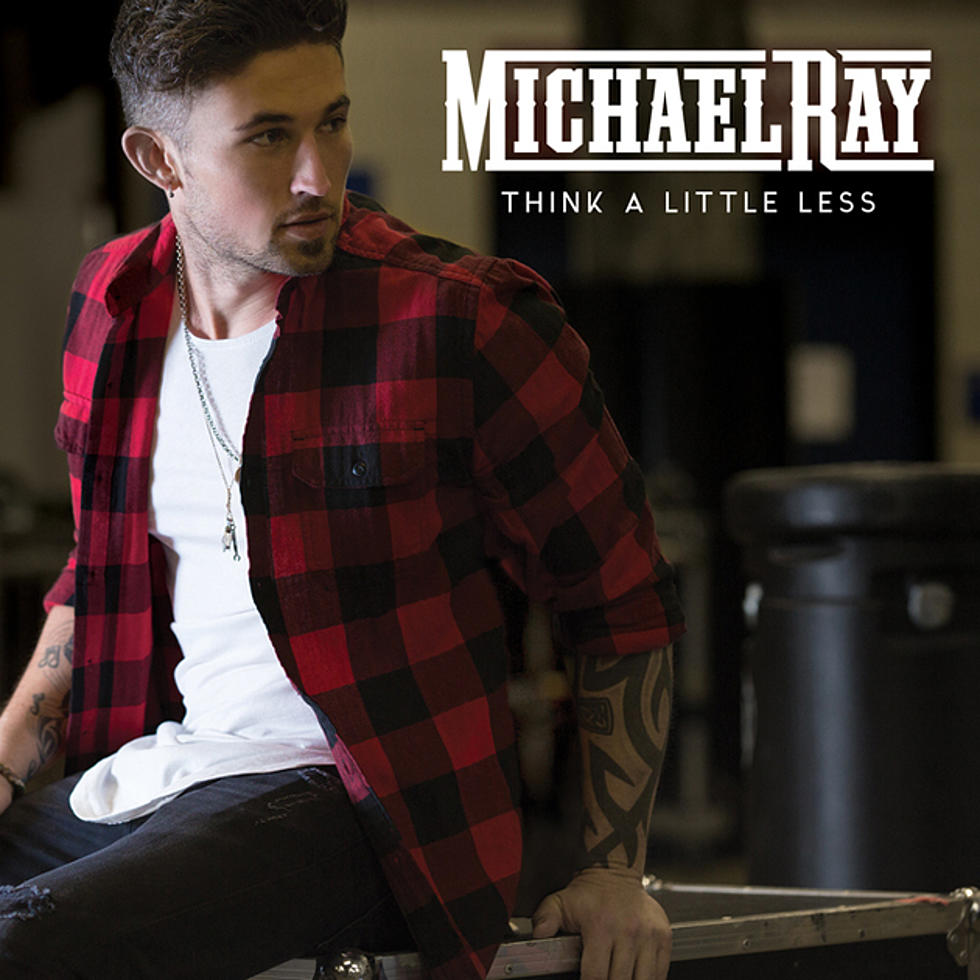 Michael Ray, 'Think a Little Less' [Listen]
Warner Music Nashville
Michael Ray's catchy new love song aims to heat up Friday (or any) night with a dangerous idea that's embraced by two new lovers. "Think a Little Less" finds the singer returning to his romantic ways.
Ray sings of an irresistible spark on the third single from his self-titled album. Thus far he's scored a No. 1 hit with "Kiss You in the Morning" and a Top 20 with "Real Men Love Jesus," a spiritual ballad that offered a little more depth than much of his debut on Warner Music Nashville. "Think a Little Less" is built upon a sturdy chorus that is sure to get stuck in your head for an hour or a few.
Scott Hendricks' middle-of-the-road production keeps Ray firmly planted in the country genre, although the guitars lean into his rock side. This is another chance to showcase the singer as a talented vocalist and storyteller, and he embraces the opportunity with a convincing lyric that paints multi-sensory images.
Did You Know?: "Think a Little Less" was written by Thomas Rhett, with Barry Dean, Jon Nite and Jimmy Robbins.
Listen to Michael Ray, "Think a Little Less"
Michael Ray, "Think a Little Less" Lyrics:
"Midnight's creepin' in, we know better / Than leaving here together / And in case you were wondering / You've never looked hotter / So why even bother / Looking at the reasons not to / Maybe we ought to."
Chorus:
"Kiss a little more, think a little less / Burning up the night like a cigarette / And get you out of this bar, out of that dress / And kiss a little more / And kiss a little more, think a little less."
"When your friends start asking you / Look 'em in the eyes / Tell a white lie / How I dropped you off at home and I walked you to the door / Nothing more / Tomorrow you can say we're just friends / But baby 'til then."
"I'll go warm up the truck if you wanna hop in / Give you a minute or two / To say goodbye to your friends / Ain't gotta go home / But we gotta get gone / Cause we've already waited way too long to…"
"Kiss a little more / Think a little less / And do the only thing we've been thinking 'bout doing since the moment, girl, we met."
More From Taste of Country