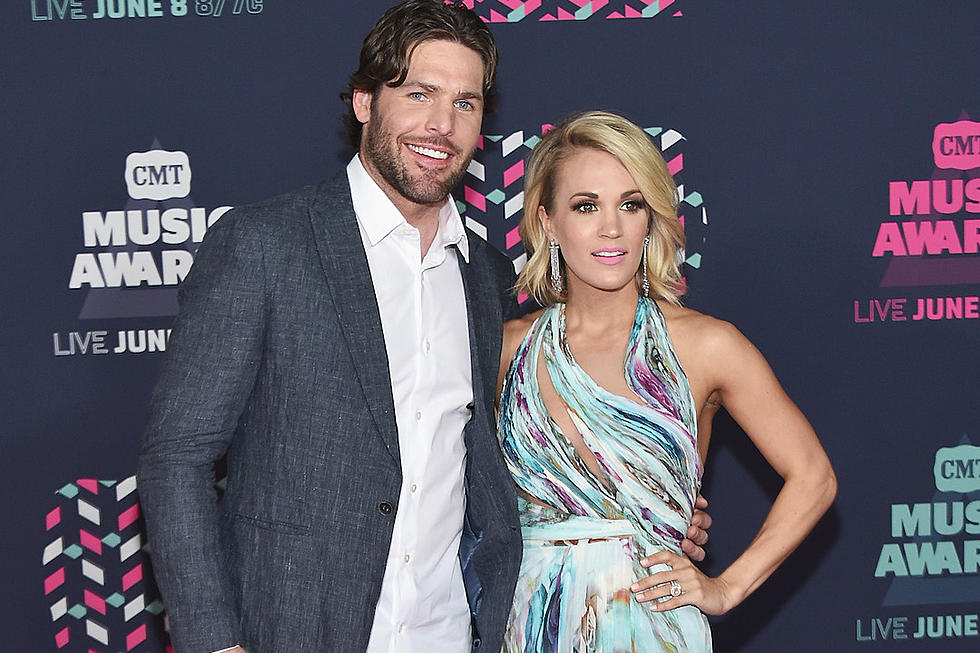 Carrie Underwood's Husband Mike Fisher Announces Retirement From NHL
Mike Coppola, Getty Images
Carrie Underwood is about to have a lot more time to spend with her husband. Mike Fisher has announced that he is retiring from the NHL at the age of  37.
"How was there that many people there? And all to support us? It was almost incomprehensible," Fisher asks rhetorically. "The way the city was behind us was unbelievable, and that's what makes the memory such a high — but also bittersweet. Can you imagine if we had a parade down Broadway?"
Fisher notes that he will definitely miss his teammates, coaches and "the game itself," calling his retirement "the hardest decision I've ever had to make."
Country Singers React to Preds' Loss
"But I know I've made the right one," he says. "I kept praying for peace about the next step in my life. A peace that said this is God's will for your future. A peace that said whether or not this was the right time to walk away. I don't believe it came in a single instance or some 'a-ha moment', but as time passed, I gradually became certain that it was right for me to retire. I believe God gave me the ability to play hockey, and I was helped by dozens of individuals along the way, so it's not just up to me on when it's time to say goodbye."
The Preds had a stellar season in Fisher's last year with the team, winning their way into the Stanley Cup finals and capturing not only the widespread support of Nashville fans, but the sports world at large. Though they ultimately did not bring home the Cup, Fisher says he believes even bigger things are ahead for the team.
"I believe that this team, that this city, is going to win a championship, and I'm going to be the biggest fan," he writes. "No one will be happier than I will be to see it happen, because, these fans, they deserve it."
Fans don't need to worry about Fisher sitting around bored. He says he's "looking forward to a future that includes a lot more time with my family," saying he's grateful for the support Underwood and his son Isaiah have given him.
"Things change when you have kids and you have a family," he notes. "They've supported me without question, and now it's my turn to return the favor."
Country's Best Anthem Singer? You Decide!
 Keith Urban and Nicole Kidman Take in a Predators Nail-Biter
More From Taste of Country