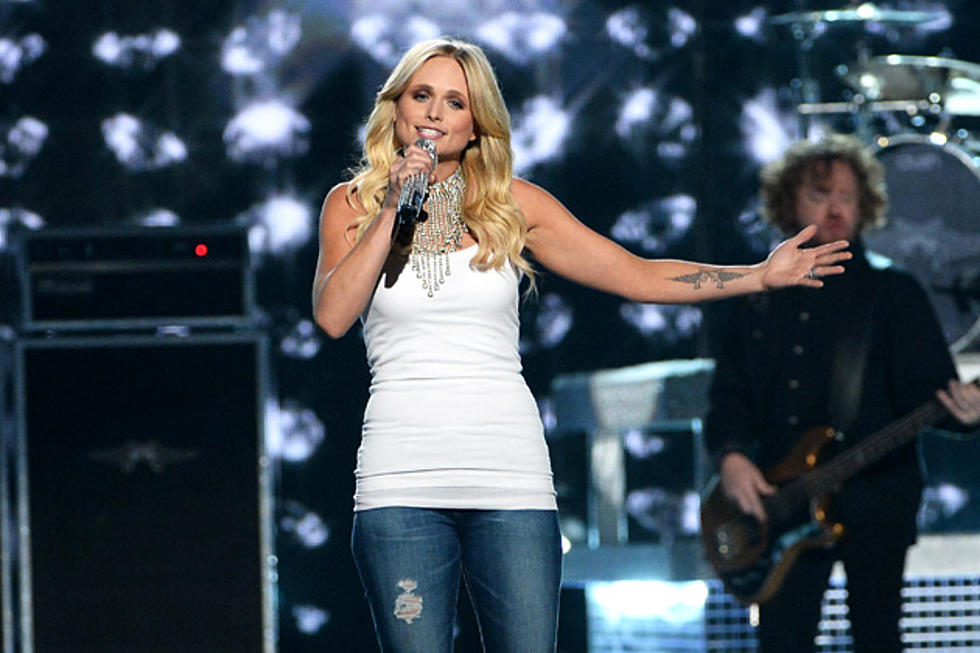 Miranda Lambert Brings Sparkly Performance of 'Automatic' to 2014 ACMs
Ethan Miller, Getty Images
Miranda Lambert made the 2014 ACMs literally sparkle with a dazzling performance of her new single, 'Automatic.'
Blake Shelton had the privilege of introducing his wife before her 'Automatic' performance, and he was full of compliments for her. "[We] have a lot in common," Shelton says. There's songwriting taste, a nomination for Entertainer of the Year and a bed. "So you know I'm not talking about Luke," he said with a laugh.
Shelton introduced his wife by complimenting her beauty before the blonde was seen on stage. Lambert made her hole-y jeans look feminine with a slim white tank top and lots of jewels. Everything sparkled from her elaborate necklace to her bedazzled microphone. She even wore silver shoes as she performed in front of a backdrop that would also occasionally sparkle.
Lambert sang to her fans as they danced and clapped to her fun song. She made the performance rock a little with her fist pumps and foot taps to the beat. And when Lambert sang about being married, she took a minute to flash her sparkly diamond from Shelton.
As the song came to an end, Lambert took a bow and mouthed "thank you" to the adoring crowd.
More From Taste of Country