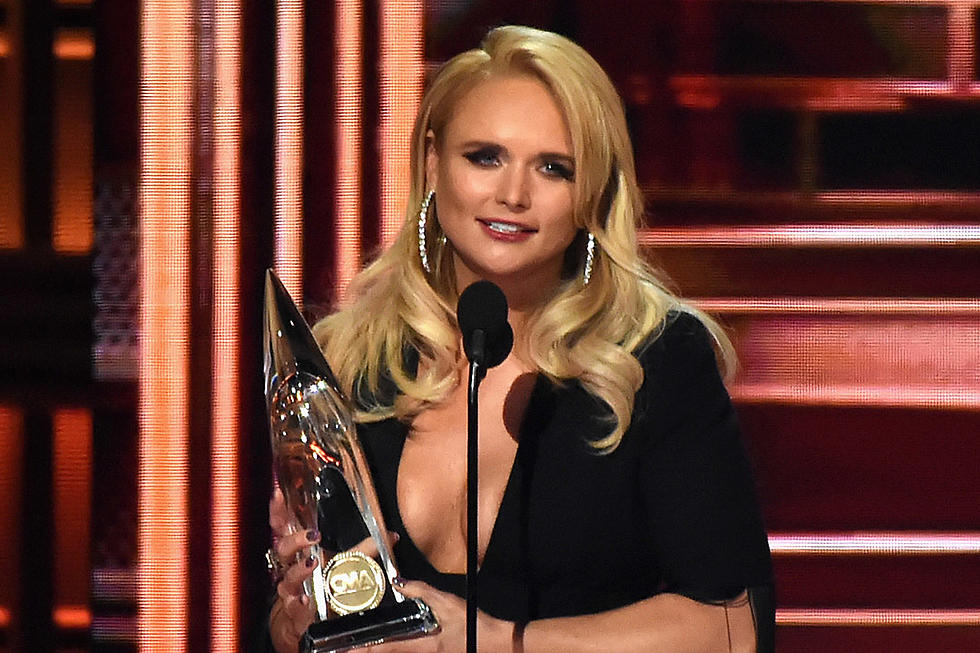 Miranda Lambert's Stunning Decision, Explained — 5 Burning Questions
Rick Diamond, Getty Images
Miranda Lambert and her longtime record label have broken up, but why? Plus, what's next for the reigning ACM Entertainer of the Year and her trio Pistol Annies, who also signed with Sony?
Officially, Lambert wants to "stretch her creativity," and Sony won't comment (per Variety). That might be all we ever get out of either party unless there's incentive to start spilling secrets (see the current fight between Kevin Costner and Paramount over Season 5 of Yellowstone). She'll move on. They'll move on ...
Related: Miranda Lambert Is Leaving Sony, Her Record Label of 20 Years
Best case scenario: fans never even notice. There is a precedent for these kinds of transactions, however, and Lambert and her team won't need to look far to set their expectations. Taste of Country's Billy Dukes and Adison Haager discussed possible reasons why this split happened now and where she may end up in another 5 Burning Questions video. Find a truncated transcript below.
Adison Haager: Why did Miranda Lambert leave Sony now?
Billy Dukes: Artists and labels typically have contacts for a set amount of albums, and when those albums are delivered, they either renegotiate or don't. It's not about the money, per se, but about value. Negotiations stall when one party has something it won't give up. Often artists want a greater share of profits, or they want to start to earn back their back catalog to get full ownership of old records, which they can then sell to the highest bidder like Jason Aldean and Blake Shelton have done recently.
In recent years, Sony has parted ways with Kenny Chesney, Carrie Underwood and Brad Paisley. It's clear they're prioritizing the next generation right now.
Does this mean she's done making country music?
Not a chance. Miranda is the kind of artist who will always make music in some form or fashion. A better question is if Miranda Lambert is done releasing radio singles and doing the commercial country music thing. She's a great album artist that's often expressed confusion about what works and doesn't work at radio. Maybe she'll DIY an album or two.
Who else has switched record labels after 20 years, and what the results have been?
I think that's probably the most important question. The fact is, if it's been 20 years, an artist is near 40 or over 40, and historically that's when we see a decline in radio success, awards show wins. etc., … Yes, that's ageism, and it's especially egregious toward women.
Still, an artist like Tim McGraw has maintained a very strong place in country music culture since moving from Curb to Big Machine about 10 years ago. He's not won awards, but he's had several No. 1 singles, Top 10 records and he's still a tour headliner.
Chesney has released two albums on Warner after a career at Sony. Those have netted him four Top 5 singles and continued touring success. Carrie Underwood hasn't hit No. 1 since leaving Sony, but she did win ACM Entertainer of the Year in 2020. It's really hard to find an example of a superstar artist who's flipped labels and then disappeared.
Related: Where will Miranda Lambert end up? 
What does this mean for Pistol Annies? 
Miranda Lambert's trio with Ashley Monroe and Angaleena Presley shouldn't be affected. We saw something similar when Florida Georgia Line was signed to Big Machine but both Brian Kelley and Tyler Hubbard signed solo record deals elsewhere. If they owe Sony another album, they'll need to deliver or compensate the label, no matter how awkward it is.
Top Miranda Lambert Songs - Her Greatest Hits + Best Deep Cuts
Miranda Lambert's Top songs include No. 1 hits, misfires at country radio and deep cuts that fans hope the record setting Female Vocalist of the Year will play live. Since 2005, Lambert has given fans consistently honest country music that hits the soul. We've been there through her ups and downs, as she fell in and out of love. The anger, the pain, the love and the crazy — it's all here on this list of Miranda Lambert's 20 best songs.
More From Taste of Country