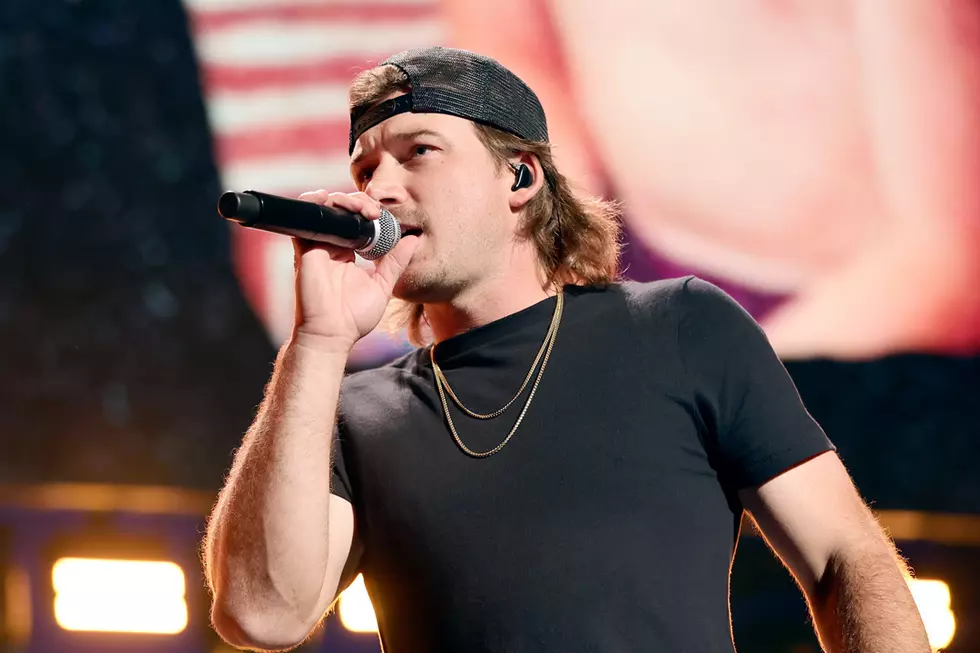 Morgan Wallen Fans Divided After Last-Minute Concert Cancelation
Matt Winkelmeyer, Getty Images
Morgan Wallen canceled his Sunday night show in Oxford, Miss. at the last minute, and fans and critics sounded off on social media. Some were supportive, while others ... were real mad.
Some just used the whole thing as a chance to dunk on an SEC football team, because hey — it's never not football season in these parts:
Wallen's team put up an apology and an explanation on the screens that flanked his stage at Vaught Hemingway Stadium just minutes before he was due at the mic.
"Unfortunately Morgan has lost his voice and is unable to perform tonight," the note read. "Refunds for tonight's event will be available at point of purchase."
The message was displayed after the opening acts (Nate Smith, Ernest and Hardy) performed. The timing is what upset those in attendance, particularly those who had driven several hours to see the show.
"Cool but what about the dog sitter, baby sitter, hotel, PTO, and gas money we took for this? You knew this morning @morganwallen," @cmblake93 writes.
Others were more visceral:
Wallen performed on Saturday night (April 22) and says he began losing his voice afterward. He consulted with a doctor, he says, and tried to working through vocal exercises and resting.
"I really thought I'd be able to take the stage and it kills me to deliver this so close to showtime," a note on Wallen's Instagram Stories read.
Many wanted the receipts:
While fans who were there left angry or in tears, others showed some compassion and understanding.
"Whether he waited to the last minute or not he CANNOT perform," tweets @emilyyyleiannn.
A few more fans reminded haters about glass houses.
Then, there was a group of people who were just there to make jokes.
"Last night, Morgan Wallen suddenly cancelled his show moments before he was set to take the stage at Ole Miss due to loss of voice," tweets @RGW_News.
"Many fans were not happy but sources close to Wallen believe this was due to him just being at Ole Miss where they fake injuries constantly."
This one is even more niche, falling under the "if you know, you know" category:
Finally, there was a group of people who seem to understand that Wallen isn't the only one who has to deal with the fallout of the show's cancelation. Warning, this clip contains a few profanities and is NSFW.
See Inside Morgan Wallen's Recently Sold Nashville Home
Morgan Wallen
has sold his Nashville home for $835,000. The country singer sold his home for a $135,000 profit five months after being filmed on his driveway using the N-word. The 4-bedroom, 3-bathroom house is a two-story house near Nashville's 8th Ave. It's over 2,700 square feet. Redfin confirmed the house sold on July 8, 2021, less than one month after it was listed.
20 Best Morgan Wallen Songs — Hits Every Fan Should Know by Heart
You'll find largely singles in this Top 20 countdown of
Morgan Wallen
's best songs and biggest hits. But we've scattered in a few songs found deep within Wallen's two albums,
If I Know Me
and his record-breaking double album
Dangerous
.
More From Taste of Country