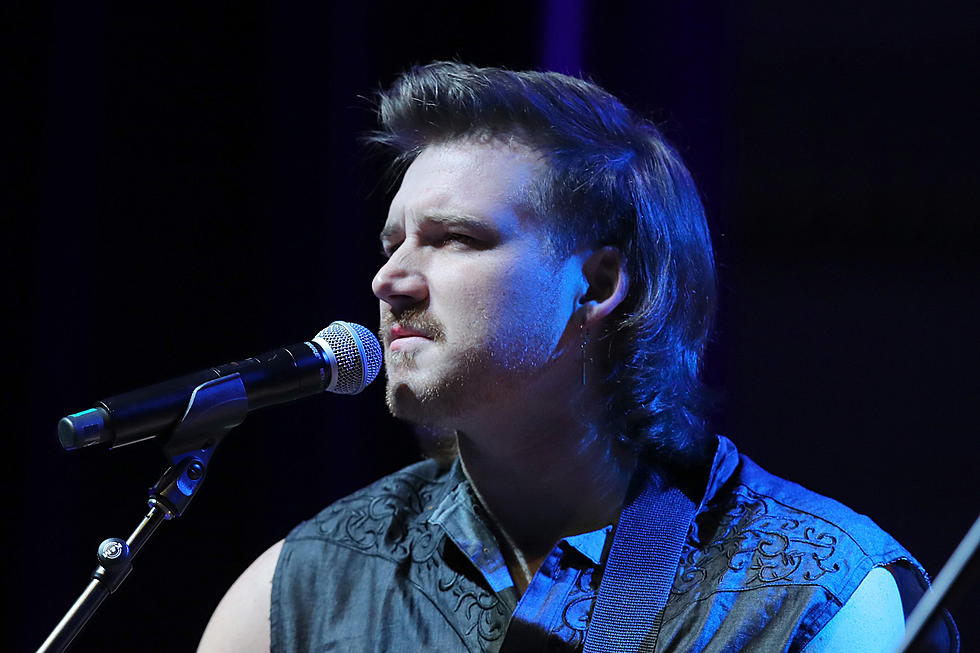 Morgan Wallen Sued Over Last-Minute Concert Cancellation
Brett Carlsen, Getty Images
A disgruntled Morgan Wallen fan has filed suit against the country superstar after Wallen canceled a concert at the last minute on Sunday night (April 23).
Wallen was slated to perform at Vaught-Hemingway Stadium in Oxford, Miss., on Sunday night as part of his massive One Night at a Time Tour. He canceled the show at the last minute, leaving many concertgoers angry and frustrated.
The star turned to social media afterward to explain why the show did not go on:
TMZ reports that concertgoer Brandi Burcham filed a federal lawsuit against Wallen on Monday (April 24), alleging breach of contract and negligence for failing to perform.
Burcham says the venue has not yet reimbursed fans who purchased tickets.
She also claims the expected refunds do not address "out of pocket expenses," including food, lodging, travel and more.
She is asking a judge to make her suit into a class action so other concertgoers can join in.
TMZ reached out to Wallen's representatives for comment on the lawsuit, but he had not issued any statement at press time on Tuesday (April 25).
Wallen turned to social media once again on Monday to reveal that he was postponing three more shows on doctor's orders that he go on vocal rest. He's already set makeup dates for those shows, but it's not clear if he intends to make up his show in Mississippi.
Wallen's One Night at a Time Tour launched in March with a string of dates in New Zealand and Australia. He's set to perform all over the U.S. and Canada through Oct. 7, when he'll wrap the tour with a show in Tacoma, Wash.
See Inside Morgan Wallen's Recently Sold Nashville Home
Morgan Wallen
has sold his Nashville home for $835,000. The country singer sold his home for a $135,000 profit five months after being filmed on his driveway using the N-word. The 4-bedroom, 3-bathroom house is a two-story house near Nashville's 8th Ave. It's over 2,700 square feet. Redfin confirmed the house sold on July 8, 2021, less than one month after it was listed.
20 Best Morgan Wallen Songs — Hits Every Fan Should Know by Heart
You'll find largely singles in this Top 20 countdown of
Morgan Wallen
's best songs and biggest hits. But we've scattered in a few songs found deep within Wallen's two albums,
If I Know Me
and his record-breaking double album
Dangerous
.
More From Taste of Country