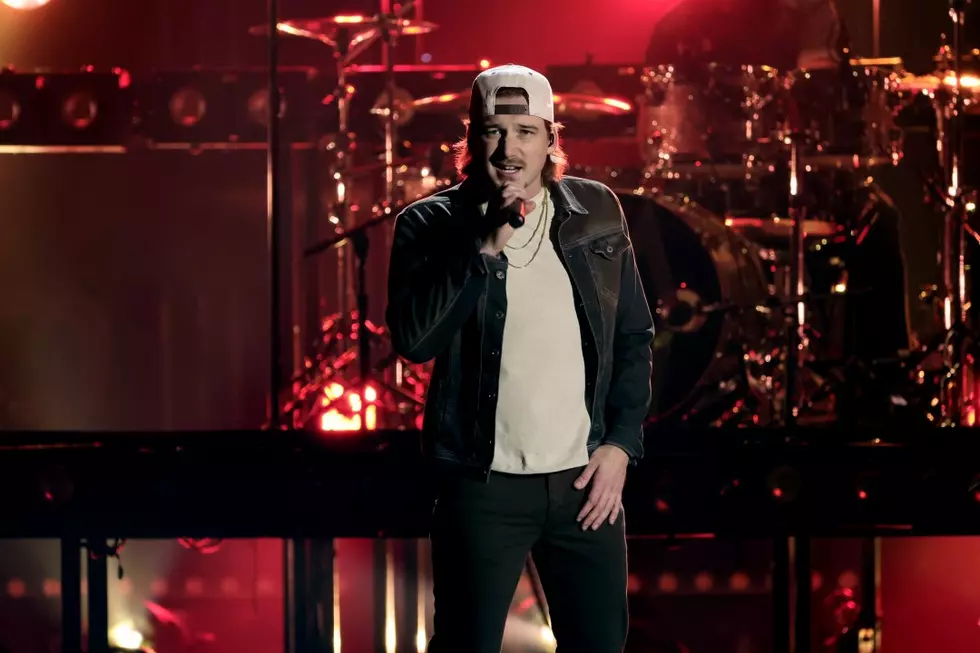 Morgan Wallen Postpones Three More Shows Due to 'Doctor-Ordered Vocal Rest'
Getty Images
After canceling a Mississippi show minutes ahead of time on Sunday night (April 23), Morgan Wallen is rescheduling three more upcoming stops on his One Night at a Time World Tour.
The singer broke the news to fans on social media, explaining that he's on "doctor-ordered vocal rest." When he canceled his Sunday night show, he explained that he'd lost his voice the night before, and despite efforts to rest and perform vocal exercises leading up to showtime, he was unable to sing. Now, with the guidance of his doctor, he's making the tough call to undertake a more extended stint of vocal rest.
"Y'all know how important my fans are to me, so I feel horrible about this news," Wallen writes. "There's nothing more I want to do than be onstage playing for you guys. But as of today, I'm on doctor-ordered vocal rest and we have to reschedule this week's shows."
The affected dates are in Grand Rapids, Mich., Moline, Ill., and Lincoln, Neb. Those concerts were originally scheduled for April 27, 28 and 29, respectively. They're now rescheduled to June 27, Sept. 8 and Sept. 9.
"I appreciate and understand everything you do to get to my shows, so it would be unfair of me to put on a show that I know will not be 100%," Wallen continues. "I'm doing everything I can to speed up the process of getting to that 100% mark."
Wallen's message also states that original tickets will be honored at the rescheduled shows, and if fans can't make the new dates, they can contact their point of purchase for information about refunds.
The upcoming postponed shows already have new dates on the books, but it's still unclear if Wallen will make up the show he canceled in Mississippi. When he scrapped the show on Sunday night, messages that appeared onscreen at the venue indicated that the concert was canceled, and that fans would be eligible for a refund. Many of the concertgoers who showed up that night voiced their upset on social media, with some calling for him to reschedule the event instead of outright canceling.
See Inside Morgan Wallen's Recently Sold Nashville Home
Morgan Wallen
has sold his Nashville home for $835,000. The country singer sold his home for a $135,000 profit five months after being filmed on his driveway using the N-word. The 4-bedroom, 3-bathroom house is a two-story house near Nashville's 8th Ave. It's over 2,700 square feet. Redfin confirmed the house sold on July 8, 2021, less than one month after it was listed.
20 Best Morgan Wallen Songs — Hits Every Fan Should Know by Heart
You'll find largely singles in this Top 20 countdown of
Morgan Wallen
's best songs and biggest hits. But we've scattered in a few songs found deep within Wallen's two albums,
If I Know Me
and his record-breaking double album
Dangerous
.
More From Taste of Country