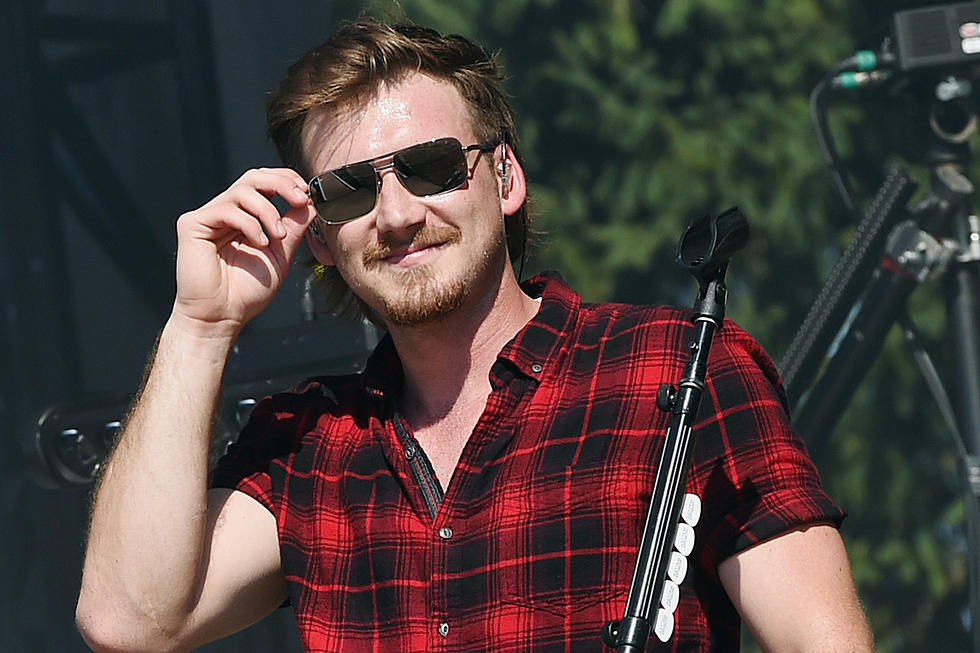 Morgan Wallen's Great-Grandma Won't Allow Stardom to Go to His Head
Rick Diamond, Getty Images
But success and the fame that comes with it will never go to his head — not if great-grandma has her say.
"My 91-year-old great-grandma would get out of her chair and whip me if I start acting like I'm some star or something like that," Wallen says, laughing from the backstage dressing room on the first night of his If I Know Me Tour. "I hope that's the way it always is."
Morgan Wallen's Jason Isbell Cover Will Knock Your Socks Off
But she's not the only one determined to keeping Wallen grounded. In fact, his whole family will make sure his head stays the same size.
"I grew up with values, and if you start acting like that, they are going to tell you," he says. Wallen's current single, "Whiskey Glasses" is currently making its way up the charts. "I mean, it is a little different now because I go back home and everyone tells me how proud they are of me, but it's those kinds of comments that has kept me going."
Before this tour, Wallen reveals that he was able to soak in a ton of this hometown love over the holidays. Great-Grandma hosted Christmas Eve at her house.
"Everybody kinda pitches in, since she just doesn't want to do it anymore, honestly," he jokes. "There were 20 or 30 people there for that. All in all, I probably saw 40 or 50 family members throughout the holiday."
Not only did Wallen enjoy an abundance of family time, but also some necessary rest. "Literally one night I slept for 14 hours," he shares, "But I'm glad to be back out on the road because I started getting a little stir-crazy."
Time at home with the people he loves the most will keep his priorities in check throughout what is sure to be a whirlwind year.
"You never know the plan," Wallen says, speaking a little more softly. "You never know what's going to happen. We are not even promised tomorrow. I just try to focus on one day at a time. I try to focus on what I love doing and if those things, those awards, those accolades, those tickets keep selling and coming like they are doing, I'm going to relish in it and live my life the best way I know how and be grateful."
Watch Morgan Wallen's RISERS Performance of "Whiskey Glasses"
Behind the Scenes of RISERS With Morgan Wallen:
More From Taste of Country