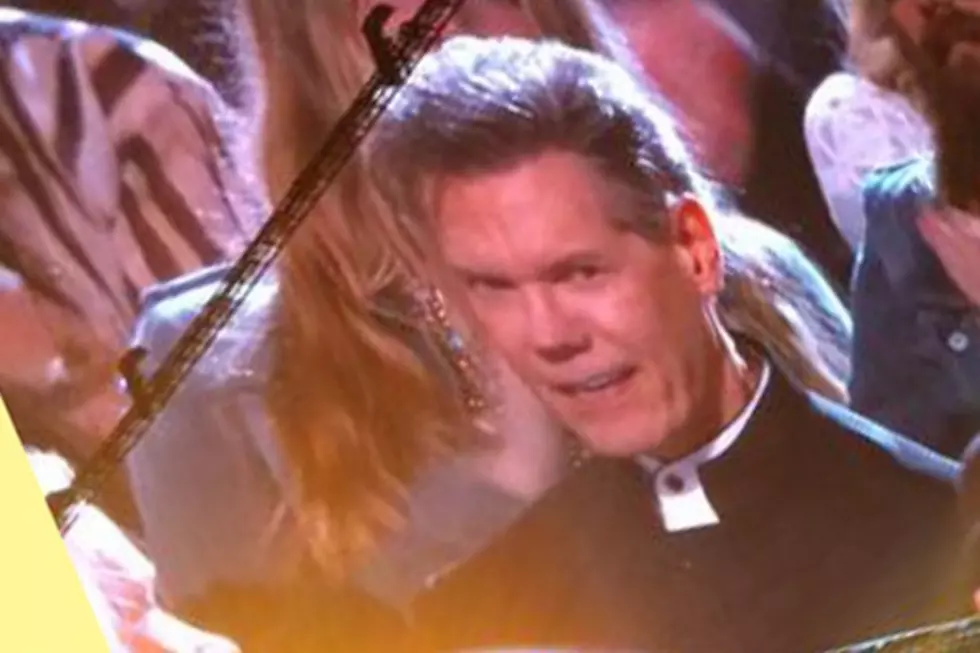 Randy Travis Makes Appearance at 2015 ACM Awards
YouTube
Randy Travis looked on as Lee Brice paid him a tribute early on during the 2015 ACM Awards broadcast. The 55-year-old was in the house for the 50th annual awards show.
Travis was wearing a black jacket with white collar. He nodded and took in the thunderous applause when Brice pointed him out after singing a verse and chorus of his 1987 hit "Forever and Ever, Amen."
On Friday Brice told Taste of Country Travis is "One of the guys I looked up to my whole life." However, he wasn't sure if the legend would actually be at the show — the special moment was a shock to everyone watching. There was no indication Travis would be present. It was almost two years ago that he suffered a life-threatening stroke. His recovery has been slow but steady, with fans, fellow singers and his fiancee providing regular updates.
After singing Travis' song, Brice went on to introduce the Song of the Year nominees. The award went to Miranda Lambert for her hit song "Automatic."
See Where Randy Travis' Song Ranks Amongst All-Time ACM Winners
More From Taste of Country